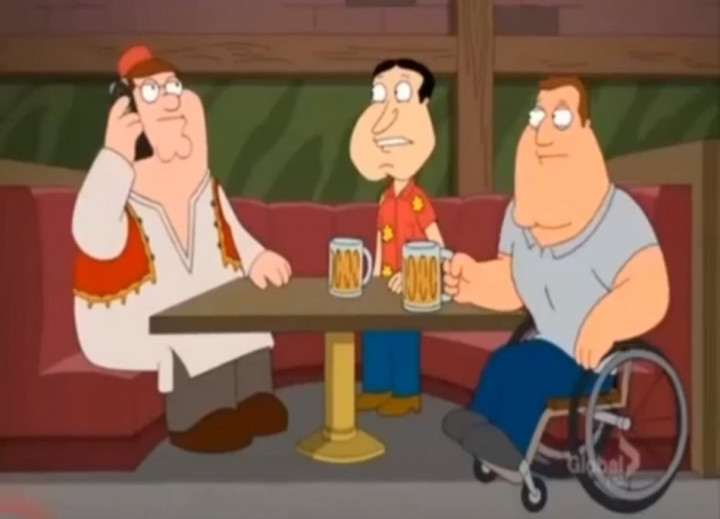 US television network Fox has pulled from its website an episode of the famous series Family Guy showing the main character Peter Griffin running over Boston Marathon competitors with his car.
The decision followed controversy sparked by an edited clip of the episode circulating online, which suggested Family Guy's creators predicted the horrific Boston Marathon bombings.
In the original script of the episode titled Turban Cowboy and aired on March 17, Peter wins the Boston Marathon by completing the course with his car, knocking down other runners.
"I'll tell ya, Bob, I just got in my car and drove it," Peter tells sports announcer Bob Costas. "And when there was a guy in my way, I killed him."
Later Peter befriends a terrorist and naively blows up a bridge by dialing a cell phone the man had given him. Explosions and screams are heard.
A hoax clip merging the two scenes was posted online after the deadly twin blasts that killed three people and injured more than 180, earlier this week.
The edited video makes it seem as though Peter's call triggered a pair of explosions at the Marathon.
The clip was spun around the web by conspiracy-theorising websites, claiming Family Guy's prediction wasn't accidental.
"If you think this is a coincidence you are wrong," reads a message introducing the hoax clip on YouTube.
Family Guy creator Seth MacFarlane tweeted: "The edited 'Family Guy' clip currently circulating is abhorrent. The event was a crime and a tragedy, and my thoughts are with the victims."
Fox spokeswoman Gaude Paez said the episode has now been removed from Fox.com and Hulu.com.