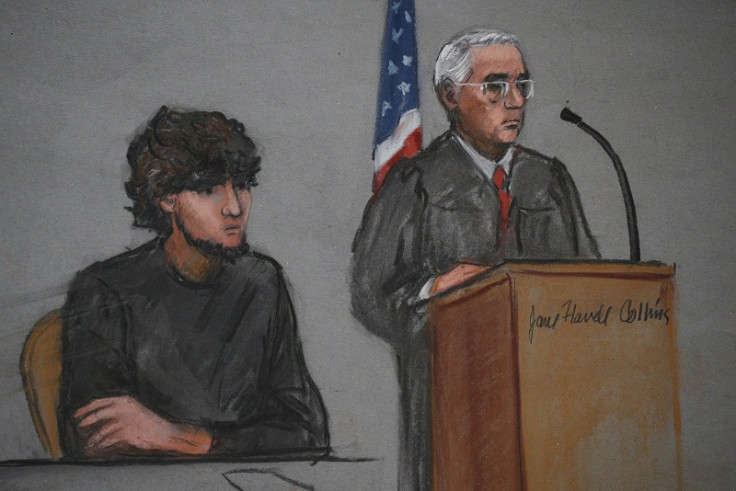 The trial of accused Boston Marathon bomber Dzhokhar Tsarnaev slowly limps to a start as Judge George O'Toole Jr starts questioning about 40 prospective jurors each day.
Tsarnaev, 21, is accused of carrying out the April 2013 Boston marathon double-bombing with his 26-year-old brother Tamerlan. The attack left three dead and more than 260 injured after pressure cooker bombs exploded near the finish line.
Tamerlan was killed in a police stand-off days after the attack.
Starting Thursday (15 January), O'Toole is expected to interview about 40 prospective jurors each day until enough people are deemed qualified to move to the final phase of jury selection.
Last week, more than 1,350 people filled out questionnaires. Many are expected to be excused based on their responses, but the court has not yet released that number.
The judge is likely to do most of the questioning but Tsarnaev's lawyers and prosecutors will be allowed follow-up ones.