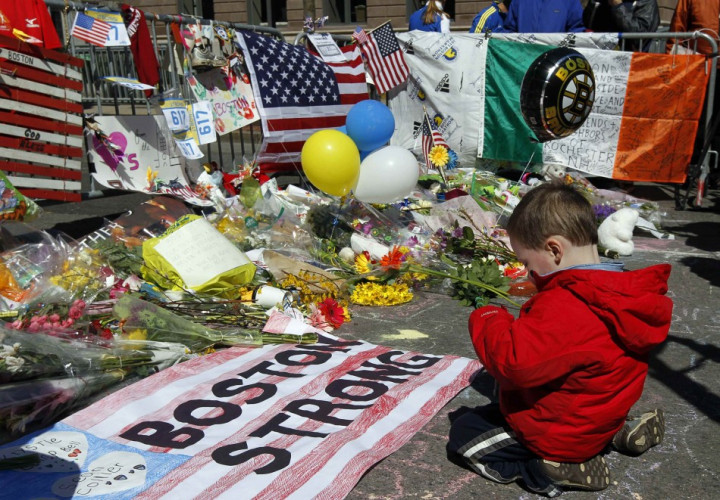 A US woman has been accused of illegally claiming nearly $500,000 (£327,000) from the fund set up for the Boston Marathon bombing victims.
Authorities said Audrea Gause, a 26-year-old New Yorker, claimed that she had suffered a traumatic brain injury in the attack. However, officials say documents regarding her admission to a Boston hospital appear to be forged.
An initial probe has suggested that she was not even in Boston at the time of the attack.
The terrorist attack at the finish line of the Boston Marathon on 15 April killed three people and injured at least 260.
"I think the outrageous thing is that for all of [the One Fund's] due diligence and their care in trying to get dollars out to the people who needed them, we still have individuals with fraudulent intent, who are attempting to take that money away," said Attorney General Martha Coakley, according to Boston.com.
Gause has been arrested by investigators and faces charges of larceny.
"She [Gause] was stealing money from the real victims of the marathon bombing, and from the people who gave so generously to help them. I want to thank The One Fund Boston for their work and great cooperation during this investigation, and also thank Albany and Troy Police Departments for their assistance," said Coakley in a statement.
She had collected $480,000 (£314,500) from the One Fund Boston, which has a budget of over $64m for the victims.
"It is terrible to think that people would compound the Marathon tragedy by stealing money from survivors, but I am grateful we have such excellent partners in the Attorney General, in law enforcement, in the One Fund, and in a watchful public," said Boston Mayor Thomas Menino.
This is not the first time someone has been accused of fraudulently claiming money from the One Fund Boston. Earlier, Branden Mattier, 22, was also charged with defrauding the fund of nearly $2m.