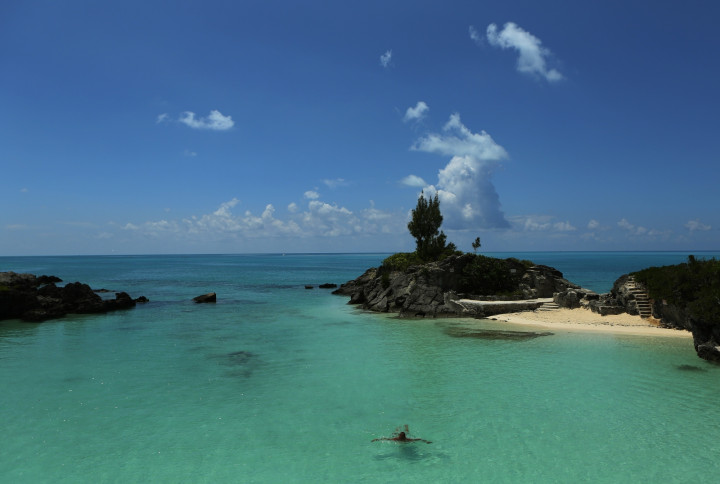 A drunk man flying to his honeymoon has forced a flight to divert from its route to Cuba, grounding in Bermuda after he threatened to kill every person on board.
Mohammed Khelya was arrested after he was taken off the flight from Manchester and admitted two offences at a court in Bermuda.
Khelya, a 22-year-old from Blackburn, had drunk a bottle of duty-free vodka and threatened to "kill everyone" on the plane after not being allowed to see his wife after she moved seat because of an argument.
Mrs Khelya refused to see her fellow newlywed which prompted him to tell a member of the flight staff: "I'm going to kill you and I'm going to kill everyone after."
He was asked to stop drinking vodka, to which he replied: "So what if I f*****g am?"
He was handcuffed and led to the back of the plane where he also spat on several passengers, forcing the staff to place a blanket over him.
He pleaded guilty to being drunk on the flight and being abusive to staff and told the Bermudan court: "I don't know how I'm going to forgive myself."
"I don't know how she's going to forgive me," he said of his wife.
He was fined $3,000 (£1,900) and, according to Khelya's brother, his wife is supporting him following her return to Britain.
A police spokesman from Bermuda said: "It appears that the unruly passenger was on board creating a major commotion. The 22-year-old man assaulted flight attendants and threatened to harm persons on board the plane after he apparently consumed too much of alcohol.
"The man was forcibly taken to the rear of the aircraft where he was restrained until the flight landed in Bermuda. He then promptly arrested and taken to Hamilton Police Station where he was processed and detained."