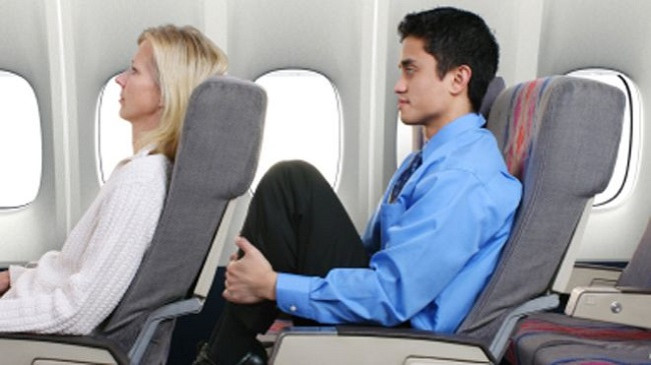 Another US plane has been diverted this week because of passengers again fighting over reclining seats.
Edmond Alexandre, 61, exploded when the passenger restricted his leg-room when she reclined her seat in front of him on the American Airlines flight from Miami to Paris.
The plane had to be diverted to Boston on Wednesday evening after the Frenchman allegedly grabbed the arm of a flight attendant who tried to diffuse the situation, according to the US Justice Department.
Two air marshals intervened and Alexandre was arrested. When the plane landed at Logan Airport he was taken to a hospital with a pre-existing condition and was charged with "interfering with a flight crew". The flight continued to Paris.
The row follows a similar incident on a United Airlines Flight from Newark to Denver after a 48-year-old woman threw water over a man, also 48, who stopped her from reclining her seat. He had attached a "knee defender" device to the tray in front to give him space to work on his laptop.
Both passengers were arrested when the plane made an emergency landing in Chicago. But no charges were made after it was deemed to be "a customer service issue", according to the Transportation Security Administration.