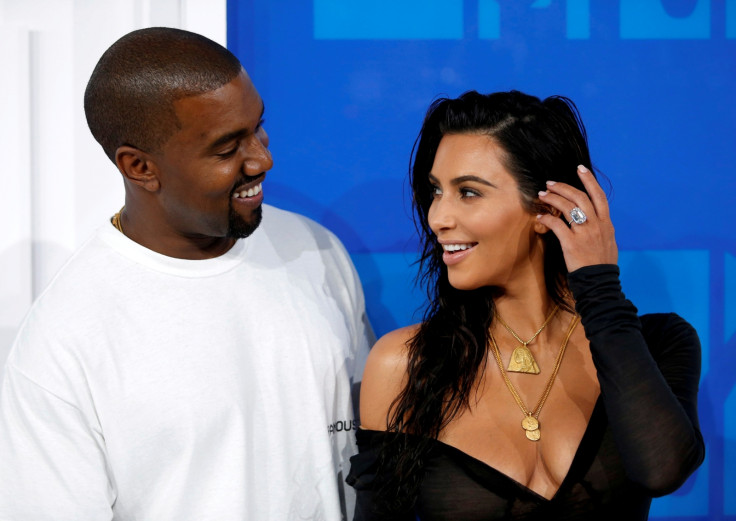 The Kardashians aren't a family to celebrate quietly, so it's no surprise that Kanye West is being treated to a huge bash in the Bahamas for his 40th.
The rapper will celebrate the milestone on Thursday (8 June) and is said to be spending it in an "amazing luxury villa" with wife Kim Kardashian and their two children North, three, and Saint, 17 months, along with a group of friends.
A source claimed that West and his famous family will be celebrating in style as cases of tequila have already been shipped to the lavish home.
Of the upcoming revelry, a source told E! News: "They rented out a huge luxurious amazing villa. They have had cases of Casamigos flown in and are drinking by their private pool. The kids all have their own play area and they all look like they are having a great time.
"Kanye wanted to plan this vacation for their family as it's been a while since they have taken a vacation together as a whole. Kim really needed time to relax and wants to spend quality time with Kanye and he is going out of his way to make it special."
And Kardashian will no doubt spoil her husband on his big day, since the couple are known for their extravagant gifts. West's birthday may be a chance for the couple to put the tough year they've had behind them – which includes Kim's dramatic Paris robbery in late 2016 and West's mental health issues.
Kardashian may take a less-materialistic approach to treating West, since she claimed in a recent interview that the robbery changed her for the better.
She added in a recent episode of Keeping up with the Kardashians: "I took a tragic horrific experience and did not let it diminish me, rather grew and evolved and allowed the experience to teach me. I can say I've become so much better because of it."