Kim Kardashian-West fears attackers stalked her before Paris robbery
Reality star admits she made herself vulnerable by posting details of trip on social media.
Kim Kardashian-West has said she believes the Paris attackers who robbed her of more than $11m (£8.5m) worth of jewellery may have been stalking her.
The reality TV star was held at gunpoint as five masked gunmen forced their way into her luxury apartment and took off with the jewellery in the early hours of 3 October 2016.
The 36-year-old said the attackers tracked her whereabouts on social media before subjecting her to a harrowing ordeal in which she was bound and gagged at gunpoint.
The mother-of-two said that, on reflection, she believes she was an easy target because she unwittingly revealed details of her entire trip to the French capital for Paris Fashion Week as she shared posts on Snapchat and Instagram with her millions of followers. Her tweets and posts revealed that she was alone.
The reality TV star made the candid admission during a teaser for the next episode of Keeping Up With The Kardashians as she recounted her ordeal to her sisters, Khloe and Kourtney.
"What I think happened now after. like, thinking about it so much, is that there was probably a group of guys that were following us the entire trip. I was Snapchatting that I was home and that everyone was going out. So I think they knew [bodyguard Pascal Duvier] was out with Kourtney and that I was there by myself," she explained.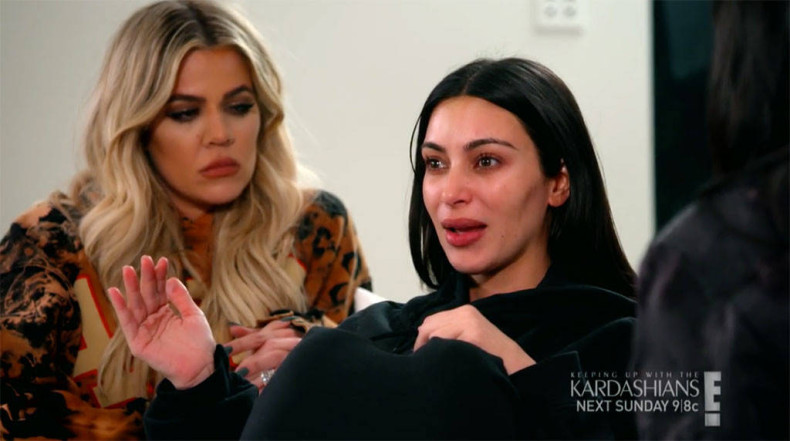 "They had to have known we were leaving [and] that I was there by myself. They had to have known we were leaving that day. They had this window of opportunity and just went for it."
Earlier, the social media entrepreneur - who has children North, three, and Saint, 15 months, with husband Kanye West - said she feared she would be "shot in the back" if she tried to escape the robbers.
In a previous preview clip for the E! show, she said: "They asked for money. I said, 'I don't have any money.' They dragged me out to the hallway, on top of the stairs. That's when I saw the gun like, clear as day. I was kind of looking at the gun, looking down back at the stairs...
"I had a split second in my mind to make this quick decision. Am I gonna run down the stairs? Either they're gonna shoot me in the back, or if I make it and they don't, if the elevator does not open in time, or the stairs are locked, then like, I'm f***ed. There's no way out."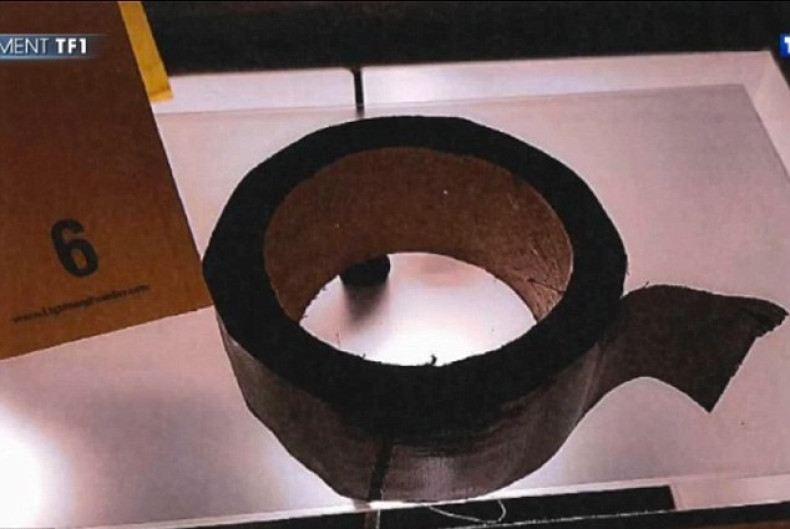 Shocking images of the crime scene were recently released. The pictures, taken from inside the exclusive Hôtel de Pourtalès, were screened by a French television network.
They include a photo of the gaffer tape used to bind the star's hands and a tie used to gag her during the attack.
Among the items stolen were Kardashian-West's £3.5m engagement ring. None of the items have so far been recovered.
Seventeen alleged armed robbers — aged mostly between 50 and 72 — were arrested last month in relation to the jewellery heist. Ten of the suspects were charged for their involvement in the heist.
Charges filed against the suspects include armed robbery in an organised gang, kidnapping and criminal association, handling stolen goods and criminal association
On 2 February, Kardashian-West relived the horror of the Paris robbery as she gave her testimony in New York.