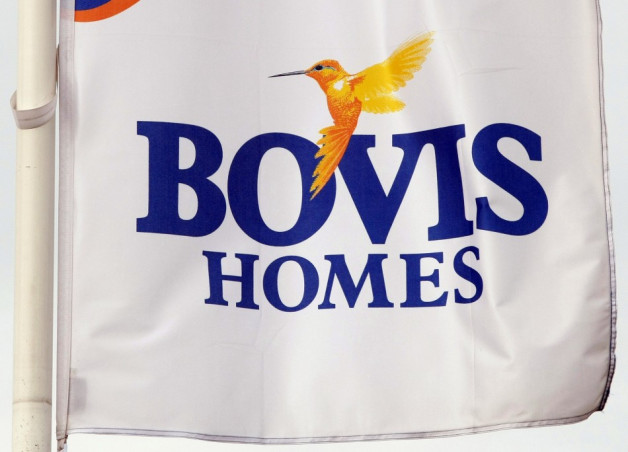 Housebuilder Bovis Homes says it will post better-than-expected profits for its finanical year thanks to an increase in average sales price, higher investment in consented land and improved operating margins.
"The Group expects to announce profit before tax for 2012 ahead of market expectations," it said in its latest trading statement.
The company achieved a 15 percent growth in legal completions to 2,355 from 2,045 in 2011. Private legal completions totalled 1,854 and social completions were 501.
Average sales price increased by 5 percent to £170,700 (€203,873, $272,754), due to an improved product mix. In addition, the company's profit margin rose to about 13.5 percent from 10.0 percent in 2011.
The significant rise in operating margin was driven by "an increasing contribution from legal completions on sites acquired since the housing market downturn, a positive contribution from land sales and improving overhead efficiency," the company said.
"We delivered significant growth in profits and returns as a result of our continued strategy for growth through investment in high quality consented and strategic land," CEO David Ritchie said.
"This strategy will be further progressed in 2013, which, subject to stable market conditions, should deliver strong improvements in the Group's returns in 2013 and beyond."
The UK homebuilders have witnessed strong demand for houses, despite the weakness in the economy. The housing market was particularly helped by government measures, including the Funding for Lending Scheme.
Bovis Homes and its rivals including Barratt Developments and Taylor Wimpey have been resorting to a strategy of buying land cheaply during the recession and building in south England where house prices have stayed strong, according to Reuters.
Barratt Developments and Taylor Wimpey earlier said that they expect significant increases in full-year profits.
As at 1 January, Bovis Homes held forward sales for 2013 delivery of 778 homes, an increase of 37 percent compared to the 568 homes at the start of 2012. The group has started 90 active sales outlets for 2013, up 13 percent on the 80 active sales outlets at the start of 2012. It expects the number of outlets to increase further in the ongoing year.
Shares in Bovis Homes closed at 636.50 pence on 17 January.