Best video games of 2014 to restore faith in the industry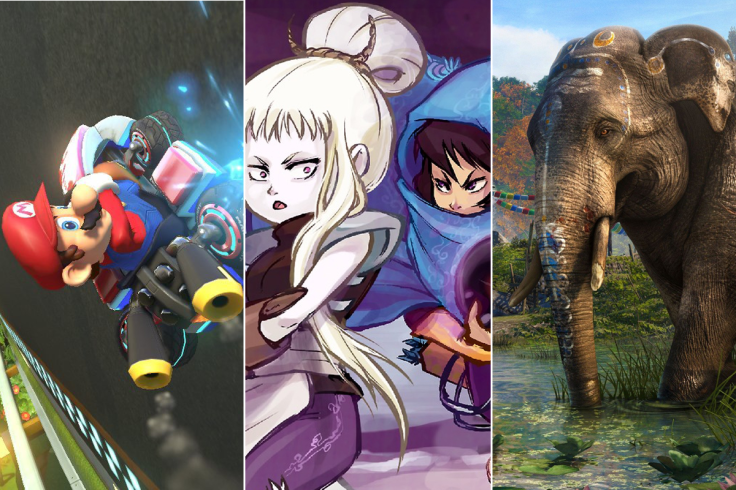 There's no such thing as a terrible year in the video game world, but it's safe to say 2014 has been far from vintage. The great titles that have been released sadly played second fiddle to depressing stories of broken games and a vile, putrid, sexist online movement.
This is why celebrating the very best gaming has to offer is more important than ever. So here's to experiences which helped reinforce my belief in gaming at a time where pessimism seemed unavoidable.
Presented in alphabetical order, these are my eight favourite games of 2014.
---
Alien: Isolation
Creative Assembly's survival horror is a testament to everything gamers want to see from movie tie-ins. Alien Isolation is a perfect tribute to Ridley Scott's original masterpiece, made with a love for the series that should please any Alien fan.
The attention to detail is a wonder to behold, and the alien itself is the scariest it has been since that original film in 1979. The tension is palpable and slow pace alone makes it stand out from other big budget games this year.
There are problems – the desire to emulate that first film cripples the developers' own creativity, and overall it's far too long – but played at a leisurely pace, in a suitably dark environment, Alien Isolation is one of the scariest games ever.
---
Far Cry 4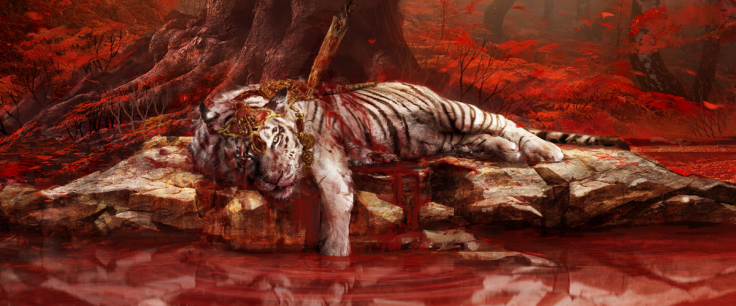 Far Cry 4 isn't far removed from the formula set out by the last game, which in 2012 finally realised the potential of a decade-old series. The setting is different - a tropical island chain replaced by a Himalayan nation - and the characters aren't utterly insufferable, so the changes that have been made are all positive.
At its core however, little has changed, but being a series that has yet to be driven into the ground it remains fresh and still incredible fun. There's more to do than ever and the means to do it has been expanded too - a sandbox game in the purest sense - don't forget it's simply gorgeous as well.
---
Mario Kart 8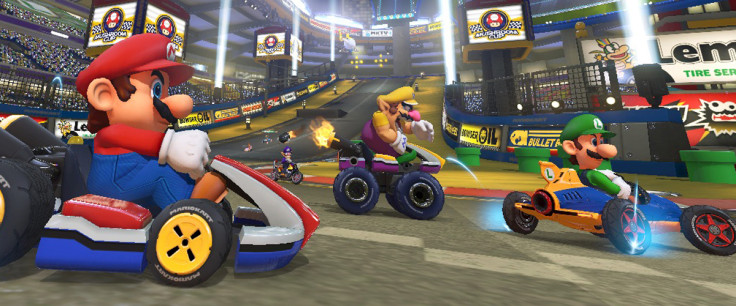 When Nintendo gets it right (and that's still a regular achievement), the common criticism that they don't produce enough new IP fades quickly from memory. They dispelled criticism in 2014 with some new ideas, including Splatoon revealed at E3, then they released Mario Kart 8 to remind us that the classics are the best anyway.
The first HD Mario Kart brings together pretty much everything from the series to date and adds gravity-defying tracks that lend an extra thrill to each race. Combine this with gorgeous visuals, a great online component, the ability to edit highlights packages, and one of Nintendo's greatest ever musical scores, and it's the best console Mario Kart in well over a decade.
---
Middle Earth: Shadow of Mordor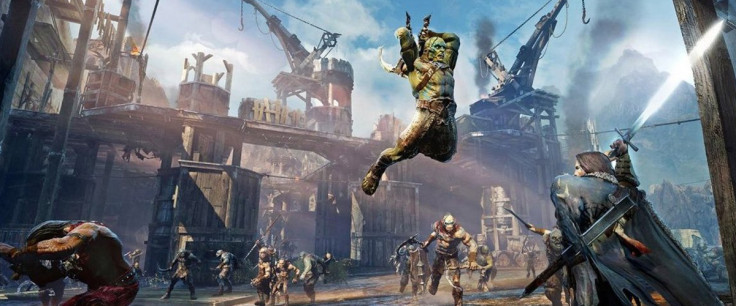 Shadow of Mordor's nemesis system is one of the best innovations of the year, and turns what otherwise would have been a decent hack n' slash RPG into something that truly stands out. The set-up is humdrum and doesn't connect to the Lord of the Rings lore in any meaningful way, so the game succeeds purely on how it plays.
The nemesis system presents a hierarchy within the enemy orc legions that players can bring down however they see fit. Killing those lower down reveals their commanders, gaining Intel can make future fights easier, or you can just plough on and chance it against the big guys and their minions.
Meanwhile ,vanquished foes reappear with horrific scars hoping for revenge, and any orc that kills you levels up and advances up the hierarchy. It's a system that creates little strands of narrative that feel unique to you, and in an otherwise routine but highly-polished RPG, that makes a world of difference.
---
Monument Valley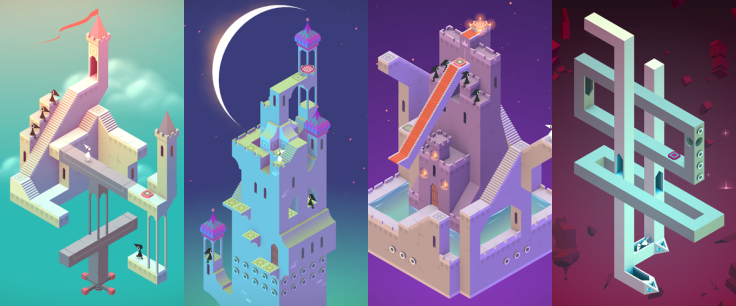 Games are often thought of as lengthy experiences: 60-hour-plus RPGs; moreish online multiplayer shooters; addictive fruit-bearing mobile puzzlers - but sometimes the very best games are short yet perfectly crafted.
There's nothing wrong with Monument Valley save its brevity, but that's not a fair criticism, just a testament to developers Ustwo's perfectly pitched puzzle, which presents mind-bending perspective puzzles based on the concept of the Penrose stairs.
A stunning and essential mobile game.
---
The Last of Us: Left Behind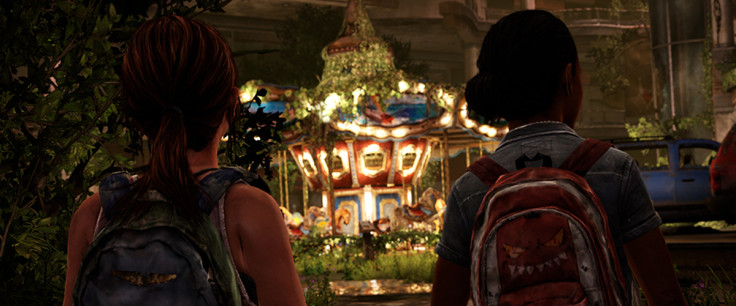 For downloadable content to feature on a game of the year list it really has to be special, but The Last of Us was a very special game. Left Behind - the only single-player DLC for Naughty Dog's survival classic - fleshes out the character of Ellie, taking us back to before the events of the core game while also filling in a few gaps left open before.
Left Behind is about Ellie and her best friend Riley exploring what life was once like before pre-post-apocalypse, beyond the quarantined zones that humanity's remnants are restricted to. There's action of course as the pair get themselves into trouble, but for the most part this is about the special moments of innocence between close friends.
Highlights include the discovery of a Ferris wheel, a water pistol fight, and one particular moment I'll leave unspoiled. Left Behind is a poignant and beautiful example of interactive narrative.
---
Threes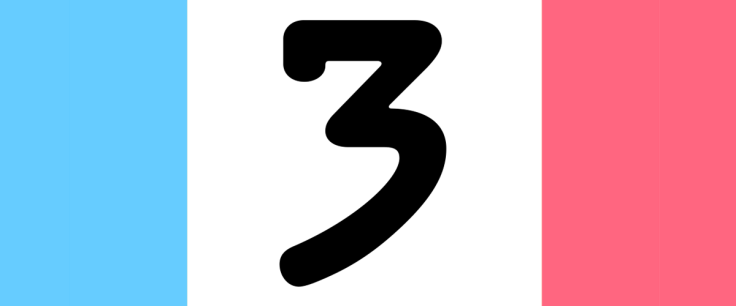 Threes is on this list because it deserves to be, but even if it wasn't such a perfectly-made puzzle game it would warrant a place in protest.
Developed by three-man (apt) team Sirvo, Threes is a mathematical puzzle game about sliding tiles with multiples of three on them over matching tiles to rack up bigger multiples and higher scores. It reviewed very well, but being a paid-for mobile game meant free clones soon flooded the App Store, the most popular being 2048.
That game works well enough, but Threes is the original, the best, and worth much more than its £1.99 price tag.
---
Towerfall: Ascension
Let's be honest, TowerFall would have been wasted on Android-based mini-console the Ouya, so the video game world is better off now the frantic local multiplayer arena game has been given a wider release on PC and PS4.
Up to four players choose an archer to play as before setting out to vanquish their foes with either arrows or Mario-style jumping on their bonces. Short, frenetic rounds tally up as players try to be the first to a set score.
It is brilliant, a same-screen multiplayer classic-in-waiting steeped in a nostalgia not just for the pixelated classics that inspired its look but the competitive games that tested friendships around the world.
---
Looking for some more Christmas shopping ideas? Be sure to check out our guides below:
© Copyright IBTimes 2023. All rights reserved.