2015's most exciting movies... that aren't sequels, reboots or remakes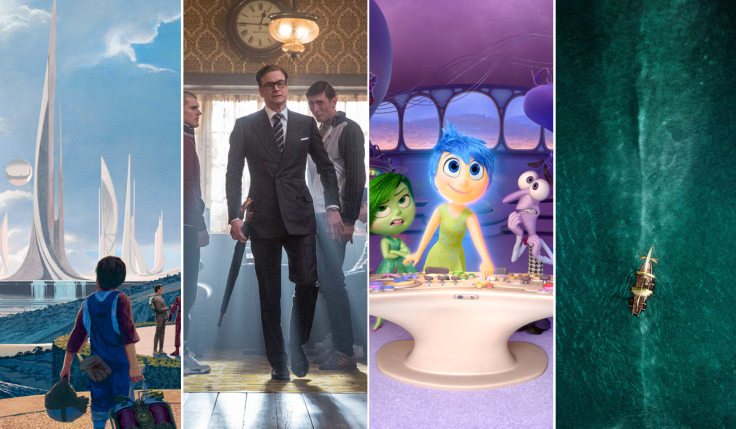 Star Wars 7, Jurassic Park 4, Avengers 2, Terminator 5, The Hunger Games 4, Fast & Furious 7.... Its no understatement to say 2015 has plenty of sequels on offer.
While many of those films may approach the coveted $1 billion box office milestone, there are plenty of original movies out there to get excited about as well.
Not including the forthcoming slate of awards season contenders (they're getting enough coverage), here's a rundown of our most anticipated movies of 2015, that aren't sequels or reboots....
---
Kingsman: The Secret Service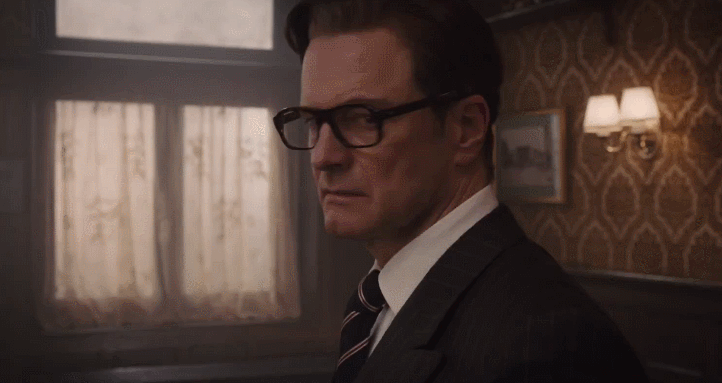 Matthew Vaughn is a fiercely individual director who brought the world Stardust and Layer Cake before delivering cult classic Kick Ass and reinvigorating the X-Men franchise with First Class.
Electing not to continue his work in the X-Men universe, Vaughn has instead decided to adapt another graphic novel from Kick Ass creator Mark Millar - Kingsman: The Secret Service. Essentially it does for the spy genre what Kick Ass did for the superhero genre, and early reviews have been very positive.
Release date: 29 January.
---
Blackhat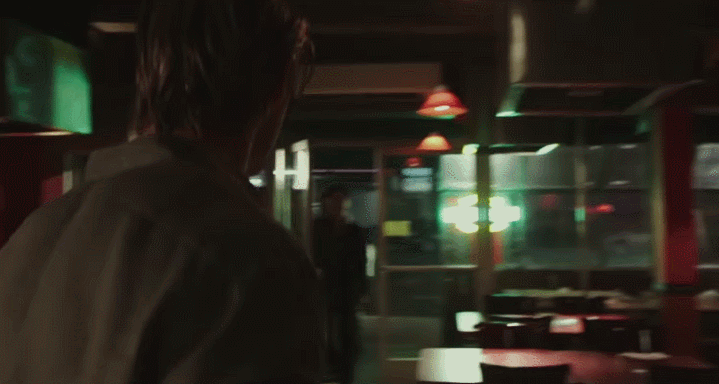 Famed director of Heat and Collateral, Michael Mann returns with his first feature film in six years. Blackhat is an action thriller set in the world of cyber-crime that takes a turn for the real when the fists of star Chris Hemsworth start flying.
Release date: 20 February.
---
In the Heart of the Sea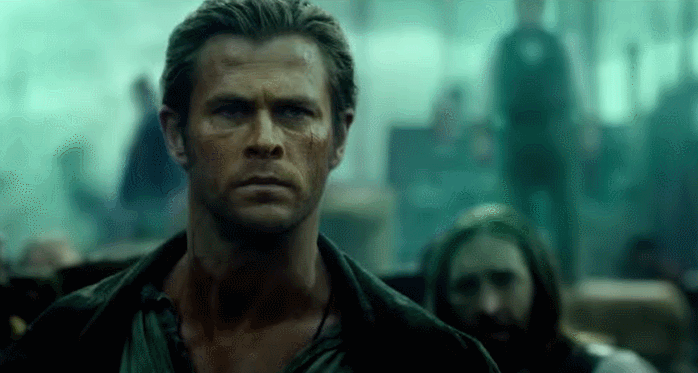 Chris Hemsworth has a hell of a year on the cards with Blackhat and then Ron Howard's old school naval adventure In the Heart of the Sea following soon after (not to mention he's picking up Thor's hammer again in Avengers: Age of Ultron).
Rather than the adaptation of Moby Dick it may appear to be, Howards film follows the real events of a 1820 whaling expedition attacked by a sperm whale, leaving its crew stranded for 90 days. A true story, but one with plenty of Moby Dick touches.
Release date: 13 March.
---
Chappie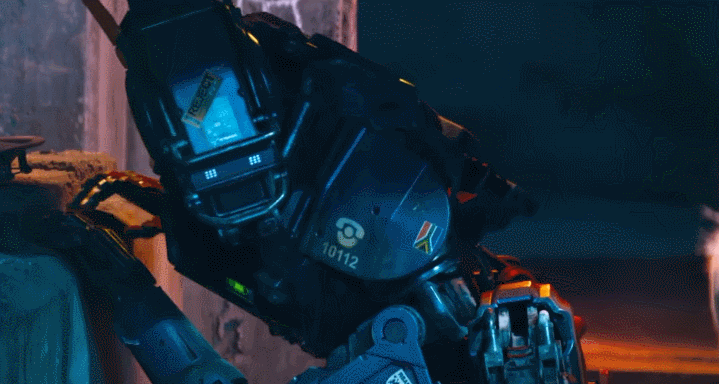 After the violence of District 9 and Elysium, science fiction director Neill Blomkamp is turning his hands to more family-friendly affair with Chappie, a sort of modern take on Johnny Five.
Chappie is a robot - performed using motion capture by Blomkamp regular Sharlto Copley - who is an incredibly talented, some might even say gifted, robot raised by a misfit family and later kidnapped by criminals.
Hugh Jackman, Sigourney Weaver, and Dev Patel star.
Release date: 6 March.
---
Tomorrowland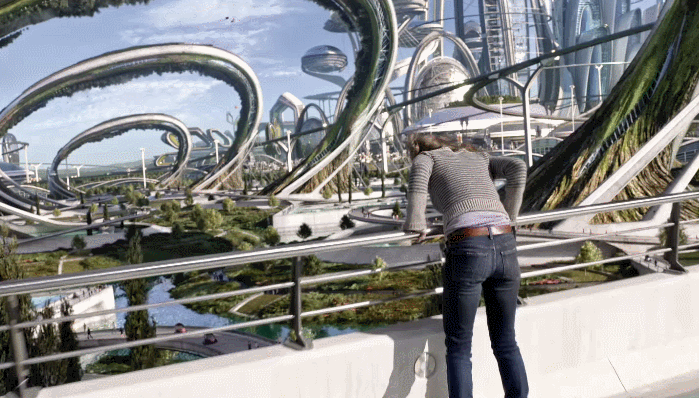 A huge, big budget Disney adventure from the director of The Iron Giant and The Incredibles with George Clooney and Hugh Laurie providing support to a young cast. Sure, it's based on a theme park ride, but there's enough talent here to keep us hopeful that this could be the next big summer blockbuster series.
Britt Robertson plays young star Casey Newton, who finds a mysterious pin that takes her to Tomorrowland. Clooney plays a former boy-genius inventor.
Release date: 22 May.
---
Inside Out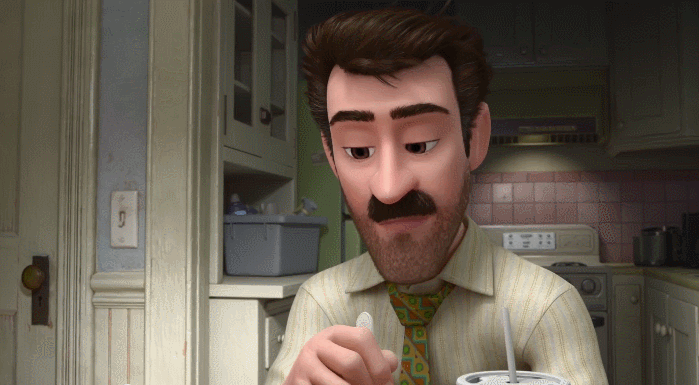 One of Pixar's most ambitious and wonderfully unique films to date tells the story of a young girl and the emotions that rule her. Said emotions – Joy, Fear, Disgust, Sadness and Anger – are characters themselves, who must work together to steer young Riley through a difficult time.
Amy Poehler, Bill Hader, Mindy Kaling, Phyllis Smith and Lewis Black star inside Riley's brain, while Diane Lane and Kyle MacLachlan play her parents.
Release date: 24 July.
---
Steven Spielberg Cold War Drama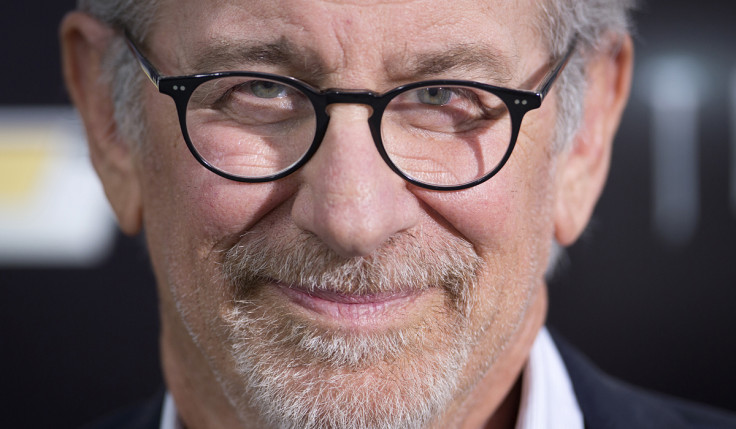 Presumably not the final name, Spielberg's next is on the list pretty much solely for its writers. Oscar-winning directors and multi-Oscar-winning writers Joel and Ethan Coen have penned the script, which concerns a US lawyer recruited by the CIA.
Tom Hanks stars as the lawyer alongside Amy Ryan.
Release date: 9 October.
---
Crimson Peak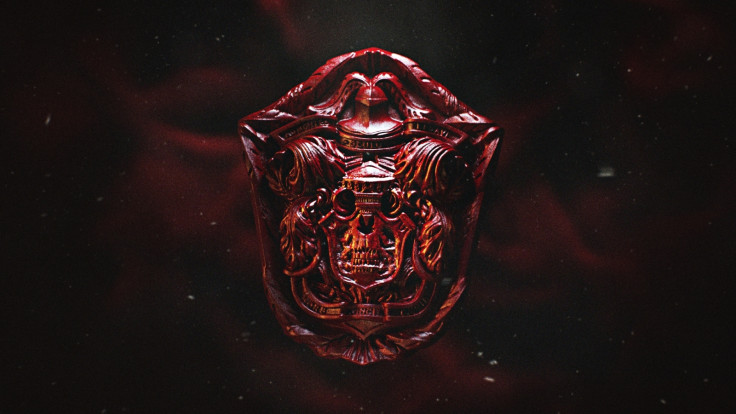 The modern works of Guillermo del Toro have always had a horror feel – Hellboy, Pacific Rim, Pan's Labyrinth – but now he's going on a full-tilt mission to scare the ever-loving heebie jeebies out of us in Crimson Peak.
Set in a crumbling 18<sup>th century English mansion, the film's cast is top drawer with Mia Wasikowska leading the way alongside Tom Hiddleston, Charlie Hunnam, and Jessica Chastain. Bring spare trousers.
Release date: 16 October.
---
The Martian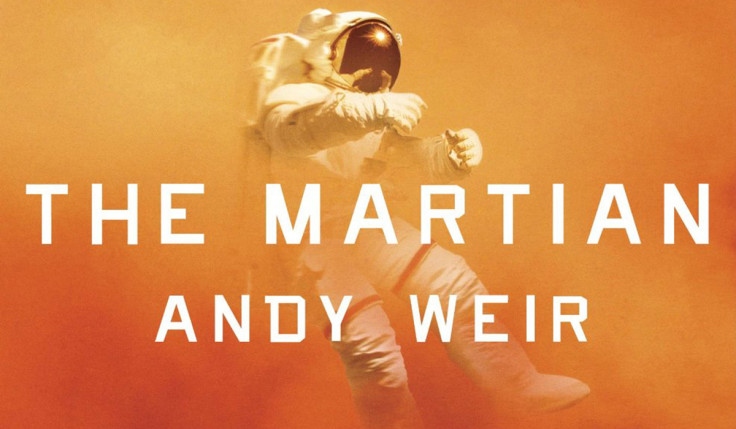 Ridley Scott adapts the popular book by Andy Weir in which an American astronaut, Mark Watney, is stranded on Mars and must improvise to survive its harsh environments. The film stars Matt Damon in the lead role.
The Cabin in the Woods writer/director Drew Goddard has adapted the script. Jessica Chastain, Chiwetel Ejiofor, Jeff Daniels, Kristen Wiig, Donald Glover, Kate Mara and Sean Bean form the incredible supporting cast.
Release date: 25 November.
---
The Hateful Eight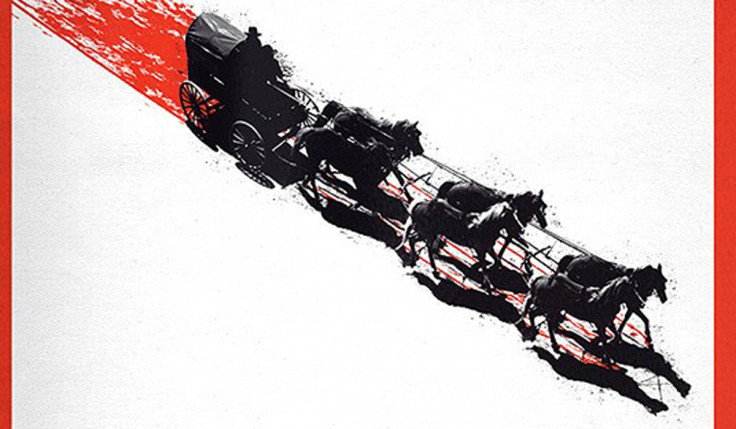 Quentin Tarantino's ninth feature film is a return to the Western genre that served him so well in 2012 revenge flick Django Unchained. This time the action doesn't concern slavery, but the aftermath of America's civil war.
Kurt Russell stars alongside Samuel L. Jackson, Jennifer Jason Leigh, Tim Roth, Demián Bichir, Walton Goggins, Michael Madse, Bruce Dern and Channing Tatum.
Release date: December.
© Copyright IBTimes 2023. All rights reserved.