Tyson Fury will take a massive step towards a world title fight in 2013 when he meets Kevin 'Kingpin' Johnson at Belfast's Odyssey Arena on December 1.
The American heavyweight will come to Belfast to boost his own world title credentials, having previously taken WBC World heavyweight champion Vitali Klitschko the distance in 2009.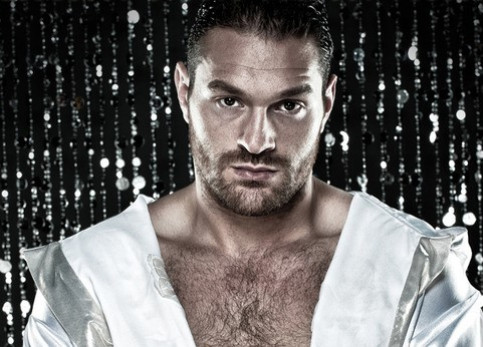 Fury expects Johnson, whose record reads 28 wins, two defeats and a draw, to be his hardest opponent to date and believes the fans at the Odyssey will be in for a real treat.
"Johnson is just the kind of opponent that I want at this stage of my career," said Fury. "We needed a world class fighter and we have got one and when I take him apart the world will sit up and take notice.
"I'm not going around getting opponents out of graveyards, fighting guys well past their best like some other heavyweights in Britain, I'm taking on Kevin Johnson who has fought for a major world title and been the distance with Vitali Klitschko.
"I am getting closer to a shot at Klitschko myself and I'm going to show Vitali why he has to fight me because when I do a number on Johnson and get him out of there I'll have done a better job than Vitali did on him.
"I'm really looking forward to fighting again in Belfast, the support I get there is great and to bring such a big fight there is terrific for the fans. Johnson is going to be tough, he's a hard man but I'll be in the best shape of my life. The fans can expect fireworks, that's for sure."
Former World heavyweight title challenger Johnson is coming to Belfast full of confidence with his sights set on railroading Fury's world title aspirations.
"I'm excited about the opportunity to step into the ring with Tyson Fury on December 1, in Belfast.," revealed Johnson. "It's a fight that I've been looking to make for a long time. It's going to be the best American fighter against the best fighter in the U.K.
"I give Tyson all the credit in the world for stepping up to the plate and taking the fight. This is the biggest fight of my career since my world title fight against Vitali Klitschko in 2009 and I look forward to giving the fans what they deserve, an action packed, explosive and exciting fight."
"Tyson is a helluva fighter but he's never seen anything like the "Kingpin" up close and personal. I'm on a mission to claim the heavyweight title and Tyson Fury is in my way. I'm not Derek Chisora or Neven Pajkic. I'm the real deal and Tyson will find that out on December 1. Don't blink, its going to be a short night."