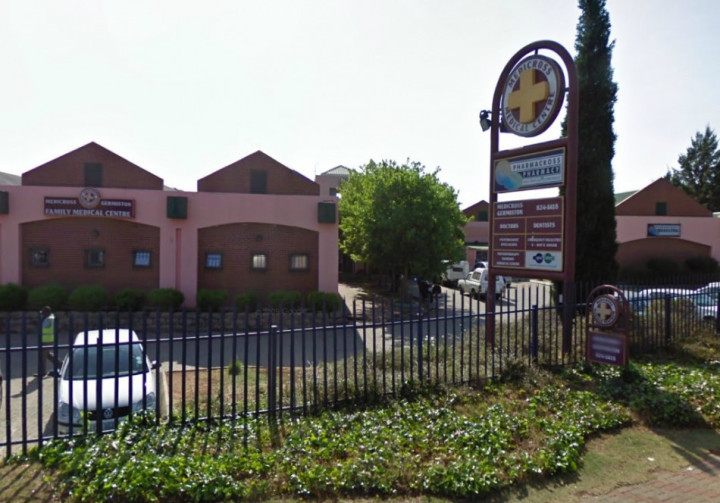 A four-year-old boy in South Africa has died after being circumcised in a medical centre his father has described as a "slaughterhouse".
Gugulethu Mokalapa was taken off life support a week after the procedure. He was declared brain dead by two surgeons in a hospital in Germiston, east of Johannesburg.
The boy's father Reggie Mokalapa, 39, was told by doctors at the Medicross Germiston that the circumcision would take less than two hours, reports South Africa's Independent Online.
"We arrived just after 7am on Tuesday; nurses gave him a sort of oral anaesthetic and put a nebuliser over his nose. The sister said that for him not to be scared, his mother should be with him until he dozed off and would go with him to the theatre," he said.
After he came out of surgery, Gugulethu's mother Wilhemina tried to wake her son but the nurse said he was still anaesthetised and that he would come round as soon as the medication wore off.
An hour later, she asked the nurse to wake him and staff noticed the child was not breathing.
"His heart had stopped," Wilhemina said. "It took them a while to resuscitate him, around 10 to 15 minutes, but eventually his heart started beating again."
Gugulethu was taken to the Netcare Sunward Park Hospital where a doctor had him rushed to the Netcare Garden City Hospital by air ambulance, where he was admitted to intensive care.
Dr Miles Bartlett told the boy's parents that their son may have suffered brain damage and had to cool his body to prevent further injury to his brain.
"They did that over four days, and on the fourth day, they started warming him up. What was concerning for the doctors was that his eyes were dilated and he wasn't responding in any way," Mokalapa said.
'They killed my child'
Five days after the circumcision, tests showed Gugulethu's brain was not responding and he was declared brain dead the following day. A second doctor confirmed his condition a week after the procedure.
The family then decided to take him off life support. Mokalapa said: "We are always advised to circumcise our children young, and we did this so that he'd be okay in future. Unfortunately, we took him to a slaughterhouse.
"Obviously something went wrong. Someone didn't follow the correct protocol. Another child shouldn't die of what I perceive as negligence on their part.
"They killed my child."
Oelie van Schalkwyk, director of Medicross, said staff at the centre were "devastated" and that an investigation is taking place to establish why Gugulethu died.
"Gugulethu was admitted to Netcare Garden City Hospital after complications following his procedure, and everything humanly possible had been done by the doctors and nurses at Germiston medical centre to assist him," he said.
"We are unable to speculate on the possible factors which may have contributed until it has been fully investigated and conclusively established precisely what transpired. We will assist with investigations in every way possible.
"Our heartfelt condolences go out to the Mokalapa family."
South Africa: 30 Teenagers Die in Agony After Botched Circumcisions Rotted Their Penises