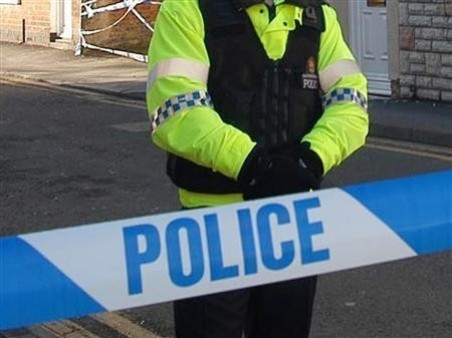 Robbers held an axe to the neck of a nine-year-old boy during a burglary in the West Midlands, the child's father has revealed.
Rajinder Auluk, 40, said the experience has left his son so traumatised he no longer wants to live at the family home in Great Barr, fearing the men will return to kill him and his family.
Police are now appealing for information to catch the robbers who put the Auluk family through the "truly horrendous ordeal" after raiding their home and demanding car keys and cash at around 8pm on 28 January.
The father, a self-employed property developer, said: "We had just finished eating when my nine-year-old son went into the front room to get ready to watch wrestling on the TV.
"I heard a loud crash at the front door and suddenly an explosion hit me in the face as these men with axes and sledgehammers came piling through the door.
"I said, 'take what you want' but they carried on shouting and held an axe to my youngest's neck.
"It was true panic. I was angry and frightened, but my main concern was what they were going to do to the little guy, I thought he was going to cut him."
The men tried to get away in both the family's cars - a high-performance Nissan Pulsar GTR and a Mercedes CLK - but abandoned the Mercedes on the road outside the home.
Detective Constable Derek Cole, who is leading the inquiry, said: "We have got to find the people responsible for this robbery.
"This was a truly horrendous ordeal for the family and it's hard to imagine what they went through on Monday night.
"The thieves knew exactly what they were after; they wanted the family's high performance car and didn't care who they harmed in the process.
"They had complete disregard for the victims, holding an axe to a young boy's neck in front of his terrified family.
"I am now calling on the public to help us with this investigation."
Mr Auluk added: "I just want these men caught, before they do it to someone else."
Anyone with information should call Force CID in Harborne on 101 or the independent charity Crimestoppers anonymously on 0800 555111.