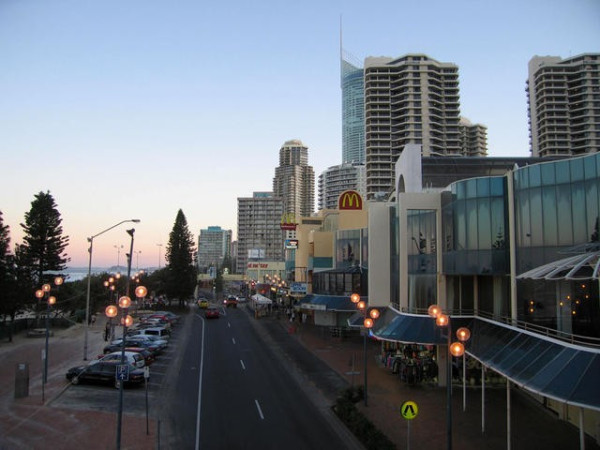 An Australian man who let his seven-year-old son chauffeur him home after a boozy night out has been charged by local authorities.
Queensland police stopped a car in the seaside resort of Surfers Paradise on the Gold Coast, as the vehicle was proceeding with no headlights on at 3am.
To the police patrol's surprise, a child was behind the wheel, while his 41-year-old father was sitting drunk in the passenger seat.
The incident occurred on The Esplanade, a central street popular for its sea views.
The man, from New South Wales, reportedly failed a roadside breath test and has been charged with dangerous operation of a motor vehicle and being an adult in charge under the influence of alcohol.
He is due to appear before a local court next month.
"I shake my head and am shocked by the madness of this," Queensland transport minister Scott Emerson told ABC radio.
"I have been out there nearly every day talking about our road [accident] toll, that it's too high."
The child has been in the care of some of his relatives, who travelled to Surfers Paradise from New South Wales after the incident.
Royal Automobile Club Queensland (RACQ) road safety adviser Joel Tucker said he was appalled by the man's conduct.
"Children at that age don't have the mental or physical capabilities to drive a car safely," Mr Tucker told Australian news provider AAP.
"It is a real concern to hear that children were being put in that position. This is a unique case, it's not something we hear about regularly and that's a good thing."