Boycott Turkey Movement Grows in Egypt After Erdogan's Inflammatory UN Speech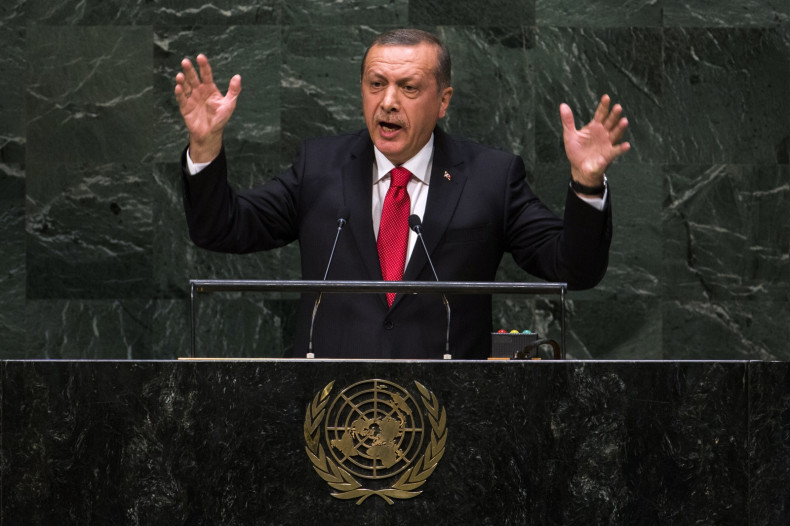 Egyptian officials and public figures have urged a boycott of Turkish products in the wake of President Recep Tayyip Erdogan's inflammatory speech on his Egyptian counterpart.
In his address at the UN General Assembly in New York, Erdogan claimed the regime of Egypt President Abdel Fattah al-Sisi was "illegitimate" and called the 2013 removal of democratically elected Islamist president Mohamed Morsi "the murder of democracy".
Erdogan also criticised the UN and Western countries for doing "nothing but watch the events such as overthrowing the elected president in Egypt and the killings of thousands of innocent people who want to defend their choice". "And the person who carried out this coup is being legitimised," he added.
In response to Erdogan's words, lawyers, unionists, writers and political analysts called for a nationwide boycott of Turkish products.
According to Hurriyet news, Egyptian lawyer Samir Sabri filed a lawsuit to ban the introduction of Turkish products in the country. In addition, television anchor and writer Gamal Anayet urged Egyptians to skip Turkey as a tourist destination. These words were echoed by the head of Egypt's tourist guides union, Bassem Halaqa, who added that backing Egyptian tourism was a patriotic duty.
The Congress Party of former presidential hopeful Amr Moussa went further appealing to the whole Arab world. "The appropriate response will come through an Egyptian-Arab public boycott campaign against Turkish products and TV serials," Congress Party Vice-Chairman Tamer al-Zaydi said in a statement. "Egyptians and Arabs must also stop travelling to Turkey."
Political analyst Michel Fahmi observed economic sanctions would hit Turkey harder than political ones. Trade between the two countries is estimated at a total of $5bn (£3bn) last year, including $3.5bn of Turkish exports to Egypt, according to Egypt's trade ministry.
Relations between the two countries reached a new low after the military coup in Egypt that ousted Morsi, a member of the Muslim Brotherhood. Erdogan called al-Sisi a dictator who was persecuting Muslims. Last November, Egypt declared the Turkish ambassador in Cairo "persona non grata".
Last week, Turkey said it would welcome seven top Muslim Brotherhood figures who are being forced to leave Qatar after heavy pressure from Gulf countries.