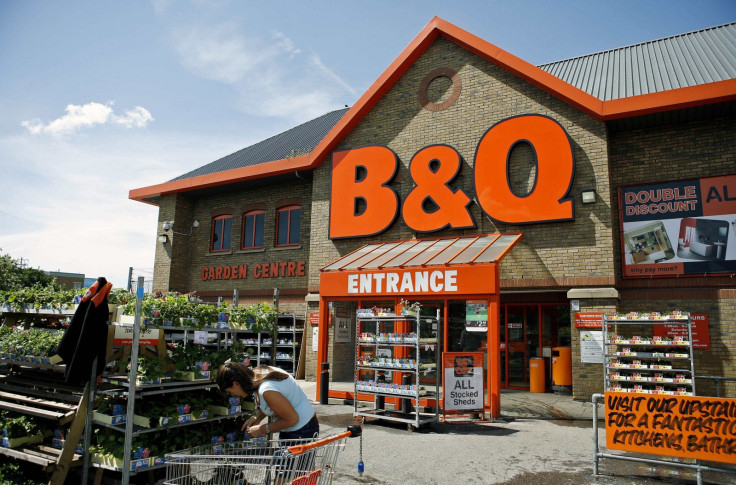 B&Q and Screwfix owner Kingfisher reported a plunge in pre-tax profit over the year to 31 January. However, the company's outlook is still bright as its CEO Veronique Laury's turnaround plan is yielding results.
Restructure spending dragged down profit by 20.5%. On an adjusted basis, pre-tax profit edged up by 0.3% to £686m ($973m), comfortably beating the £667m market expectation.
The UK DIY company, which has important businesses in France, made good progress with its turnaround plan introduced by Laury in January. The company hopes to close more of its B&Q stores and hike profitability.
"This has been a very productive and important year," Laury said. "We have delivered a good 'business as usual' result with both sales and profit growth in constant currencies, driven by our performance in Poland and the UK, driven largely by Screwfix, and a stable performance in France."
Laury, who took over from Sir Ian Cheshire in 2014, introduced a £800m restructure, which would help the company generate £500m sustainable full-year profits after the strategy. The plan is set to take five years and help Kingfisher in the long term.
"By putting customer needs first we will, by the end of that period, deliver a £500m sustainable annual profit uplift, over and above 'business as usual'," Laury said. "It is an ambitious plan," she admitted. "However, based on the solid progress so far, and the competence and enthusiasm of our colleagues, we feel very confident in our ability to deliver."
Since the turnaround plan was introduced on 25 January, the DIY chain owner's share price has soared by 8.9%, recovering from an initial dip.