Brussels attack: Brexit supporters branded 'distasteful' for using Belgium bombing in EU campaign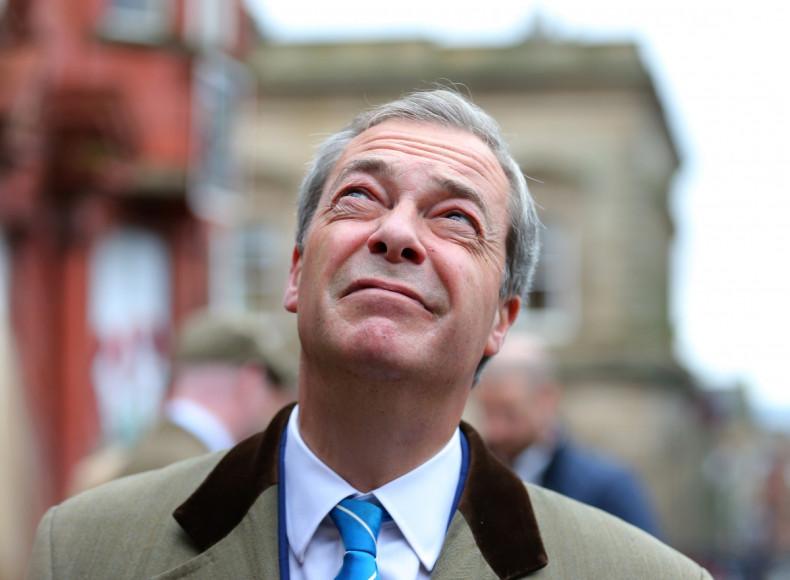 Brexit supporters have been branded 'disgraceful' after attempting to use the apparent terrorist attacks on Brussels to further their anti-EU case. 'Labour In' leader Alan Johnson reportedly said it was "deeply distasteful" to use the bombings in a bid to win support for a 'leave' vote at the 23 June referendum.
The former Home Secretary made the remarks during a pro-EU speech in London on 22 March, after Ukip's defence spokesman blamed the EU's free movement policies.
"I am appalled at the loss of life and injuries. Our thoughts and prayers go out to the families of those killed and injured," Mike Hookem MEP declared.
"This horrific act of terrorism shows that Schengen free movement and lax border controls are a threat to our security. The head of Europol said in February that 5,000 jihadists are at large in the EU having slipped in from Syria.
"There are 94 returned jihadists currently living in Molenbeek, Brussels. This fact alone should alert people to the fact that open borders are putting the lives of European citizens at risk."
Eurosceptic firebrand, and Ukip leader, Nigel Farage was also criticised for sharing of a posting on social media site Twitter from a Telegraph columnist, who claimed Brussels was the "jihadist capital of Europe".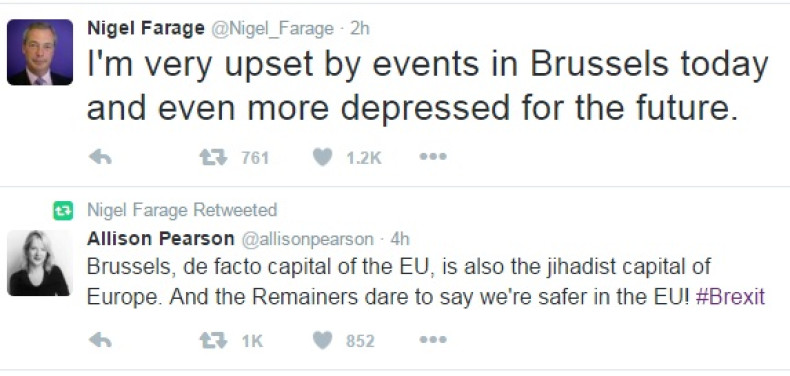 But the UK and Ireland have an opt-out from the Schengen passport free area. British Prime Minister David Cameron will chair an emergency meeting of his top minister and security officials this morning to determine his government's response to the attacks in Belgium.
A Home Office spokesperson said: "We have taken steps to intensify our efforts at the UK-Belgian and UK-French border."
The measures include enhanced searching of inbound tourist vehicles, additional opening of car boots/transit vans as well as a heightened Border Force presence at ports. Armed police are also to be deployed to key locations across London and the rest of the UK in reaction to the explosions.
"The police presence across London and the rest of the UK is constantly under review. We are in close liaison with the Belgium authorities and will continue to monitor the situation," said Assistant Commissioner Mark Rowley, the national lead for Counter Terrorism Policing.
"The threat to the UK, from international terrorism, remains at severe as it has been since August 2014, meaning an attack is highly likely
More from IBTimes UK