Defiant George Osborne admits disability cuts were a 'mistake' but fails to apologise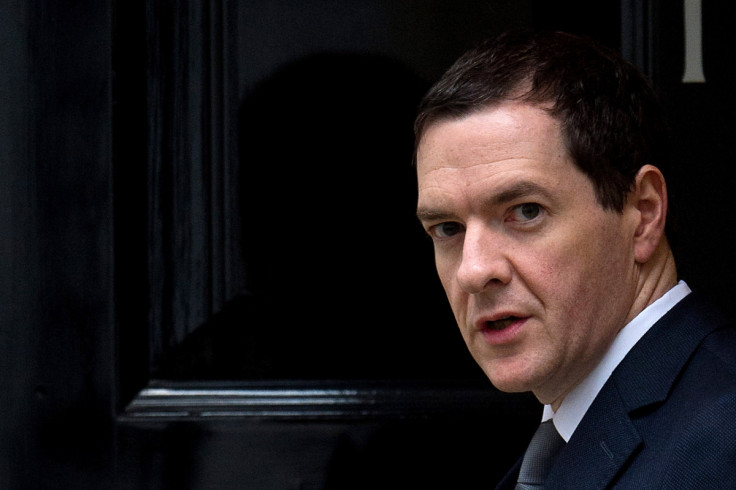 Embattled Conservative Chancellor George Osborne admitted that his proposal to cut disability benefits to hundreds of thousands of claimants across Britain was a mistake when he faced MPs on Tuesday 22 March. But the top Tory failed to apologise for the U-turn over Personal Independence Payments (PIPs), despite repeated calls to do so from Labour during the House of Commons debate.
Osborne joked: "This is the first time in 20 years that a chancellor has spoken on the last day of the Budget debate. I think it's fair to say we've had a livelier debate about this Budget than many.
He added: "But let's be clear the key principles behind this Budget are that to deliver a strong, compassionate society for the next generation, we have to live within our means.
"We have to back business to create jobs and we have to make sure work pays by putting more money into the pockets of working people. That is what we committed to in our manifesto, that is what the British people elected us to deliver, that is what this Budget does and that is what we are going to vote on tonight."
The comments come after Iain Duncan Smith dramatically resigned as work and pensions secretary after a row broke out over the Budget and the planned reforms to PIPs. The Institute for Fiscal Studies (IFS) estimated the cuts would cost 370,000 disabled people £3,500 a year on average.
Duncan Smith, the MP for Chingford and Woodford Green, warned the government were losing their way on welfare reform. "I hope as the government goes forward you can look again, however, at the balance of the cuts you have insisted upon and wonder if enough has been done to ensure 'we are all in this together,'" he wrote in his resignation letter to the prime minister.
But Osborne praised Duncan Smith for his record in government. "I am sorry that my right honourable friend chose to leave the government, and let me here in this house recognise his achievements in helping to make work pay, protecting the vulnerable and breaking the decades old cycle of welfare dependency," the chancellor said.
"Together we had to confront a huge deficit and uncontrolled welfare spending and, of course, there is always robust discussion between the Treasury and the spending departments when money needs to be saved.
"The decisions that we made are always difficult and when we don't get them right I've always been prepared to listen and learn. But I am very proud that my right honourable friend and I worked together longer than any other two people doing our jobs before us in any government."
Meanwhile, the shadow chancellor John McDonnell accused Osborne of being a "political chancer". The Labour MP said: "Let me make it clear, from the outset, that in my view the behaviour of the chancellor over the last 11 days calls into question his fitness for the office he now holds. What we have seen is the grubby, incompetent manipulations of a political chancer."
© Copyright IBTimes 2023. All rights reserved.