Brad Pitt and George Clooney's friendship wasn't destroyed by Angeline Jolie despite claims
An earlier report had claimed that the Hollywood actors stopped talking as Jolie was envious of Clooney's wife Amal.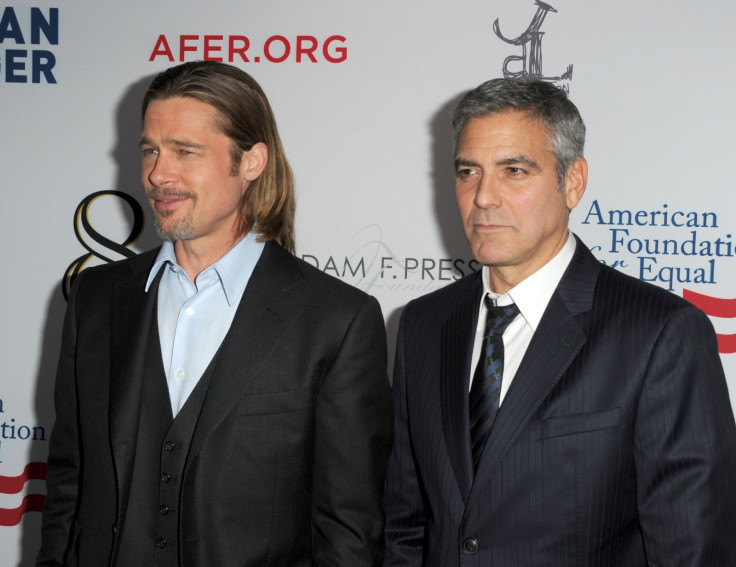 Angelina Jolie and Brad Pitt became the centre of another rumour that involves Hollywood heartthrob George Clooney and his wife Amal. A report in Life and Style Magazine had claimed that Jolie destroyed the friendship between her ex- husband and Clooney as she was jealous of Amal.
However, debunking website Gossip Cop has dismissed the fabricated report and revealed that "it's not true."
An alleged source previously claimed to the Magazine that the Hollywood actors stopped talking because Jolie was envious of Amal. An insider allegedly said, "Angie couldn't stand being around Amal, not because Amal was unkind or rude, but solely because Angie was filled with envy."
The dubious report continued, "Amal is educated, accomplished and well-respected in the political world, while Angelina knows people still think of her as an actress above everything else." The human Rights lawyer is currently epecting twins with the 55-year-old Oceans Eleven actor.
The Magazine also alleged that Angelina also didn't allow Brad to attend George's 2014 wedding in Venice, despite filming their movie By the Sea just four hours away. But since Jolie filed for divorce in September, 2016, the former friends reportedly become close again and bonded over fatherhood.
The insider claimed, "It took some time for George to forgive and accept Brad because he was really hurt. But he understands what Brad was up against being married to Angie. She is tough."
Previously, Clooney opened up about becoming a first time father in an interview with French film journalist Laurent Weil on his show Rencontres de Cinema. The 55-year-old actor said, "We are really happy and really excited. It's going to be an adventure. We've sort of embraced it all... with arms wide open."
Clooney also shared how his group of "very supportive" pals reacted to his baby news. The Up In The Air actor recalled, "Then it got really quiet, and they all just started making baby crying noises. And the whole table just busted up laughing."
© Copyright IBTimes 2023. All rights reserved.