Brad Pitt in a happy place with Angelina Jolie and children after long-drawn custody drama – report
Pitt has reportedly rekindled his relationships with his 6 children.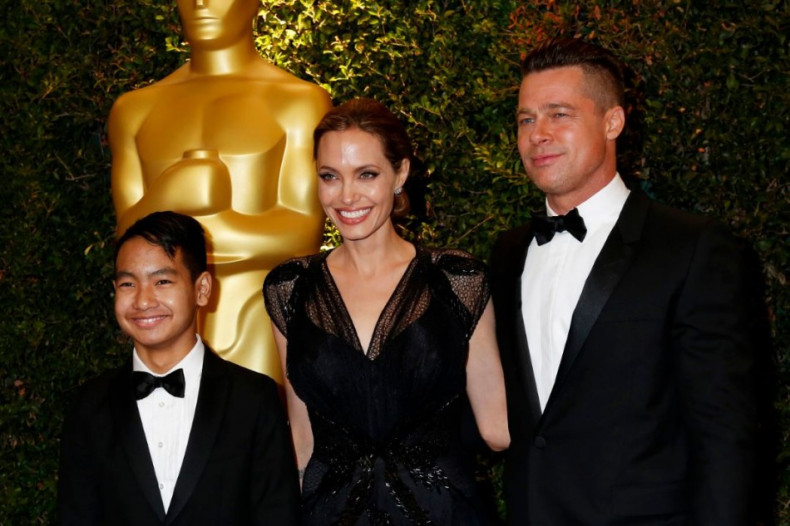 It seems things are finally getting better for estranged couple Brad Pitt and Angelina Jolie. The Hollywood pair announced divorce last year amid claims of a row between the Allied actor and his eldest son, Maddox. But, if latest reports are to be believed, the father-son duo has once again rekindled their relationships.
According to a Hollywood Life report, the 53-year-old actor apologized to his sons and after much therapy the Pitt-Jolie brood seems to be in better place. In fact, the website reports that even Jolie is "relieved" to finally see her family healing after the nasty split and the custody battle.
A source told the website: "Brad is ecstatic and relieved that he and his kids are finally getting along well again. Time has healed wounds."
"After much therapy from everyone involved, Brad and all of the children, especially the older boys, are learning to enjoy each other again," the insider said shedding light on the estranged couple's family. "The boys had to do some forgiving and Brad did a lot of apologizing for them all to get to a healthier place. They are all spending more time together and things are beginning to get back to normal."
The report claims the 41-year-old actress is also feeling good about the way things are developing. "Despite everything, Angelina, too, is happy and relieved the family is healing after the rocky split," the gossip report quoted a source.
Pitt however, isn't the only one who is focusing on his family amid the divorce proceedings. The Maleficent actress was latest spotted in Cambodia with all her children at the opening ceremony of her memoir-based movie, First They Killed My Father.
She was greeted by King Norodom Sihamoni of Cambodia at the premiere of the film, which is very close to her heart.
During the promotions, the actress opened by about her contentious divorce and even revealed how she and her brood of six have been coping. "Many, many people find themselves in this situation. My whole family, we've all being through a difficult time," Jolie said.
"My focus is my children, our children... and my focus is finding this way through. We are and forever will be a family. I am coping with finding a way through to make sure that this somehow makes us stronger and closer," she added.