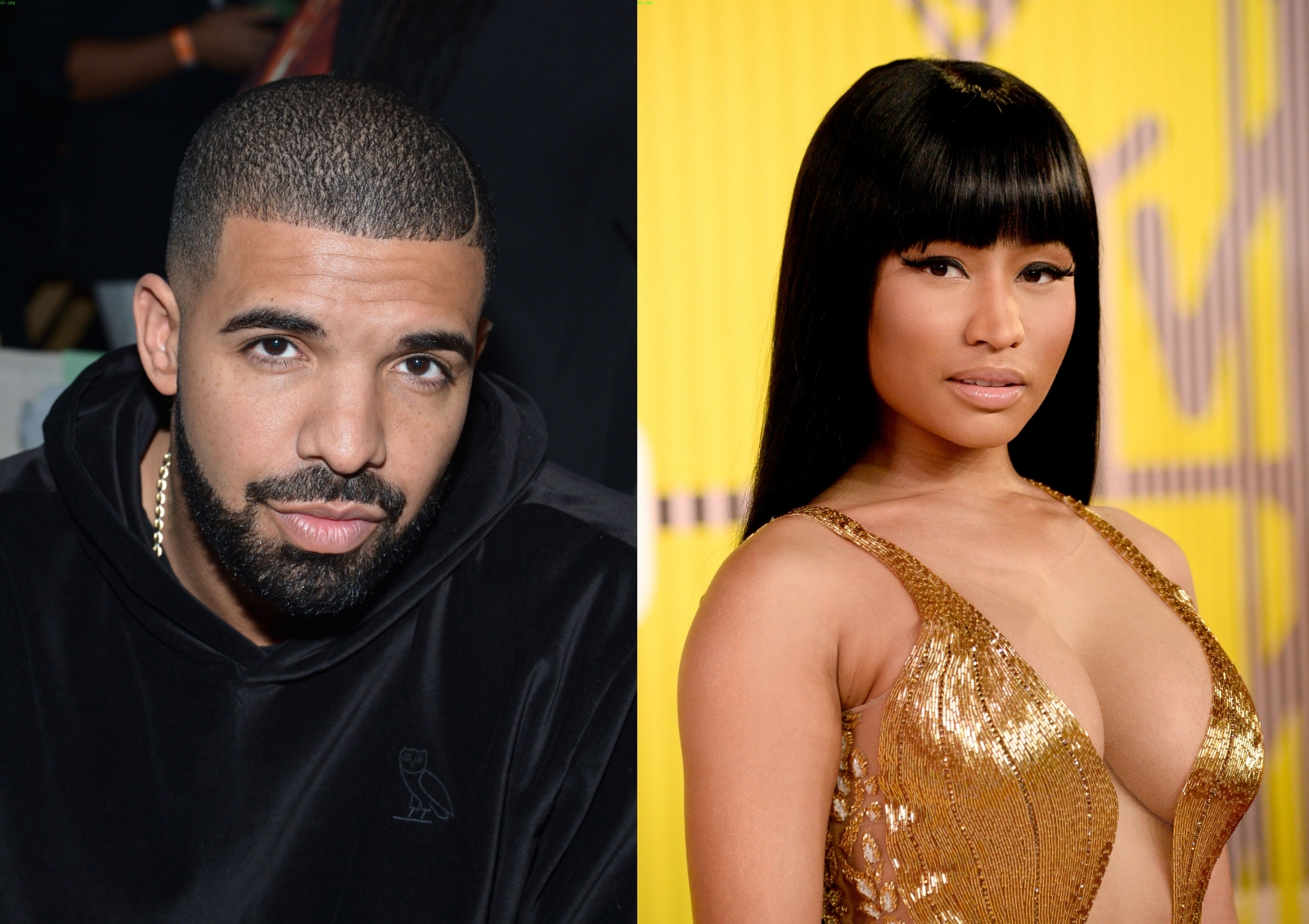 Rap queens Nicki Minaj and Remy Ma's feud took an ugly turn after the later, born as Reminisce Mackie, took a dig at the Anaconda hitmaker with her new song. And now, Drake has weighed in on the long-standing feud and according to reports his heart bled for Nicki after listening to the diss track.
"Drake knows a few things about L's because he's use to serving rappers with them. But after hearing Remy's diss track, his heart skipped and beat and bled for Nicki," a source close to the Canadian rapper told Hollywood Life.
Drake, who has been linked to the Bang Bang songstress in the past, couldn't resist calling her up and checking on her after the fiasco, says report.
"He was in shock and disbelief that Remy went hard like that and immediately hit Nicki up to make sure she was still breathing. Nicki's means everything to him," the alleged source added.
A history of the two rappers' music reveals that they started feuding way back in 2007, when Nicki allegedly took a dig at the Terror Squad MC with her freestyle number, Dirty Money. The following years saw the Trinidadian-born singer rise to success, but unfortunately, Remy was absent from the scene as she reportedly spent time at the Bedford Hills Correctional Facility.
Despite the feud remaining low-key for the past few years, once again these two successful rappers have re-ignited fresh flames with their recent music. Remy's latest release, Shether, seems to be filled with innuendos attacking Nicki's personal life.
While the 34-year-old rapper hasn't yet responded to Remy's controversial lyrics with a song, rumour has it that All The Way Up hitmaker might soon release a second diss track, Child's Play.
Amid the growing tensions, it seems Drake is siding by his long-time rumoured lover. "He loves her and wants her to know she's still the queen of rap and doesn't want her to take this laying down. He's hoping she comes back hard and fast and with a vengeance," the source added.