Angelina Jolie and Brad Pitt's ongoing divorce and custody battle is in the news yet again. The 41-year-old Salt actress has reportedly slammed Pitt in new court filing obtained by Entertainment Tonight.
The documents alleged that Pitt is insistent on sealing the divorce filing pertaining to custody because he's "terrified that the public will learn the truth." The actress' lawyer also accused Pitt of trying to "deflect from [his] own role in the media storm which has engulfed the parties' children."
The document reportedly states, "There is little doubt that [Pitt] would prefer to keep the entire case private, particularly given the detailed investigations by the Federal Bureau of Investigation and the Dept. of Children and Family Services into allegation of abuse."
However, Jolie agrees that sealing custody-related records would be the best thing for their six children, the report said.
A source also told the website about the children's state, in between the divorce proceedings. "The kids are clearly traumatised, and Angelina has been protecting the kids by not revealing what really happened on the plane. The interest since the onset of this has not changed, and all along that has been to protect the well-being of the children," the source allegedly told the outlet.
A source close to the Allied actor told the website that Jolie cooperated with both investigations and clarified, "Clearly her claims were considered legitimate enough to impact those conclusions. And if she held back information which, we don't believe that she did, then isn't she then not representing the best interests of her children by holding it back?"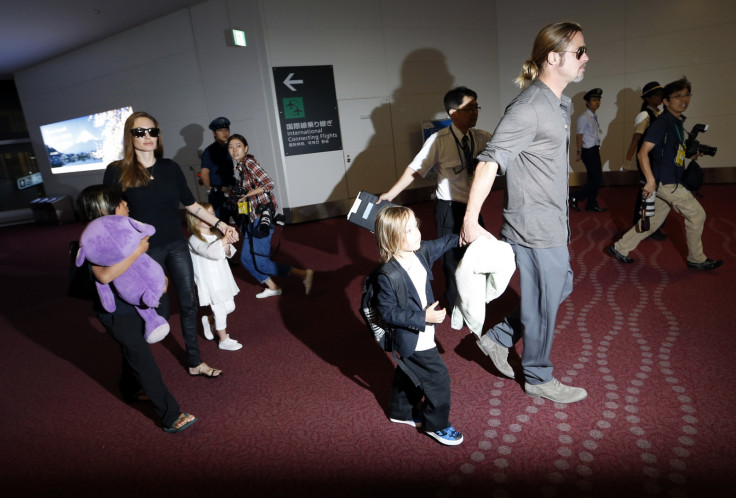 "Thankfully after four months of on record statements, leaks and unnecessary and intrusive filings she is coming around to realising that confidentiality is actually in the best interests of her children and family," the source added.
In December 2016, Jolie was granted full custody of all their children and Pitt would continue to have agreed-upon therapeutic visits with his children, as determined by the family's therapist.