Angelina Jolie has reportedly decided to avoid any confrontations with Brad Pitt and has gone on a "war mode" to secure the custody of her six children.
A source told Hollywood Life: "Angelina is still in war-mode over custody and their divorce, so the last thing she wants is to see Brad or get into any face-to-face confrontation with her ex. She is avoiding Brad at all costs and will not text, call or communicate with him except through lawyers and staff."
Unlike Jolie, Brad has no issues with seeing his estranged wife, added the report. An insider told the website, "Brad [Pitt] and Angelina [Jolie] have not seen each other since their breakup, especially not over the holidays. Brad has no problem seeing or dealing with his ex and thinks it is a bit ridiculous that she refuses to even see him when handing off their kids for visits."
The source continued, "[During] the minimal visitations Brad has had with the children, nannies, bodyguards and other assistants have moved the children between the parents."
Previously, a Pitt's lawyers filed a motion asking a judge to seal records pertaining to his and Jolie's six minor children custody battle. His lawyers alleged that the 41-year-old Hollywood actress and her attorneys have compromised the children's privacy through court filings in a bid to undercut Pitt in the couple's custody battle.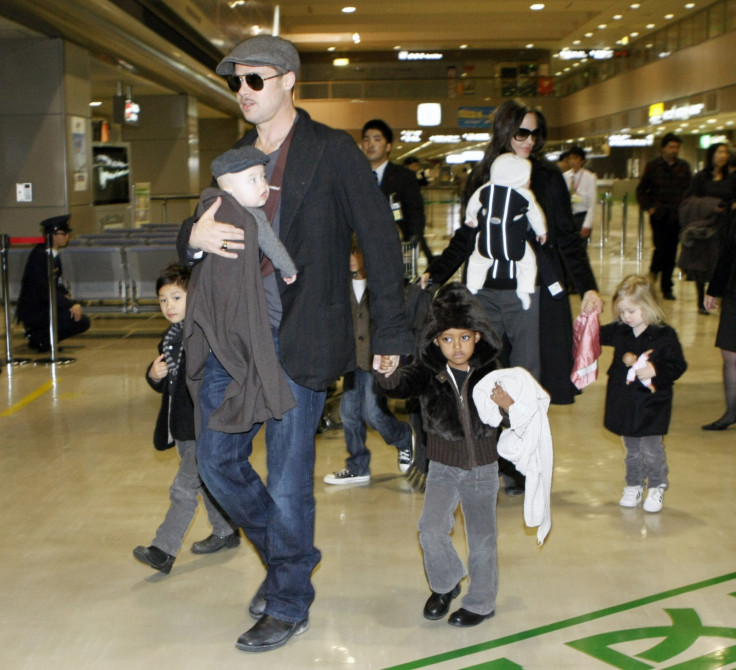 In a statement released on Wednesday (21 December), Pitt's lawyer said: "[Angelina] apparently has no self-regulating mechanism to preclude sensitive information from being placed in the public record, or she has other motives."
Jolie filed for divorce from the 53-year-old Allied actor in September and the couple has six children together – Maddox (15), Pax (12), Zahara (11), Shiloh (10), and 8-year-old twins Knox and Vivienne.