Bradley Wiggins' Injuries Not Serious After Cycling Accident
Four-time Olympic champion and 2012 Tour de France winner Bradley Wiggins is expected to make a full recovery after being knocked off his bike near his home in Lancashire.
The 32-year-old Briton was struck by a vehicle outside a petrol station in Wrightington, outside Wigan, on Wednesday evening and was kept in hospital overnight for observation.
Wiggins is understood to have suffered injuries to his hands and ribs following the fall but his condition is deemed to be stable, and Team Sky, for whom he rides, are assured he will make a full recovery.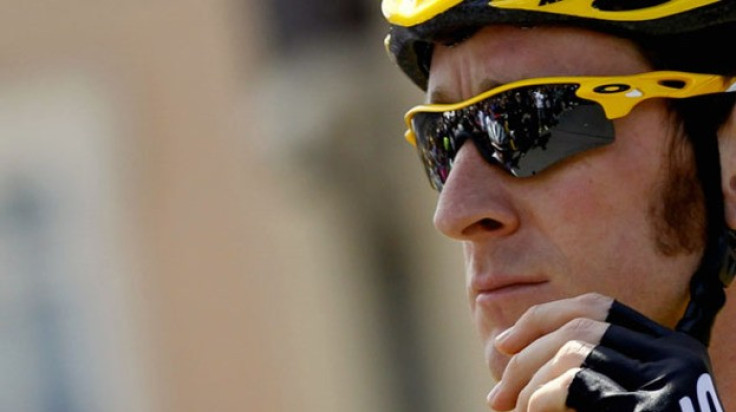 "He is being kept in hospital overnight for observation but the injuries he has sustained are not thought to be serious and he is expected to make a full and speedy recovery," a Team Sky statement read.
A Lancashire police spokesman said: "He was taken to hospital with injuries that are not thought to be life-threatening. His condition is stable.
"His family have made aware of what has happened. The driver of the Astra car is a local woman who was not injured but she is helping police with inquiries.
The collision occurred after a white Vauxhall Astra pulled out from a petrol station, leaving Wigginswith a series of cuts, bruises and unconfirmed broken ribs.
After becoming the first-ever British winner of the Tour de France in July, Wiggins claimed Olympic gold at London 2012 in the men's time-trial, feats which make him one of the favourites for the BBC Sport Personality of the Year award.
While being regarded as the greatest British cyclist in history, Wiggins has been a fierce campaigner for safer conditions on the road for riders and appealed during the Olympic Games for greater patience among drivers.
"I think things are improving to a degree - there are organisations out there who are attempting to make the roads safer for both parties," Wiggins said in August. "But at the end of the day we've all got to co-exist on the roads.
"Cyclists are not ever going to go away, as much as drivers moan, and as much as cyclists maybe moan about certain drivers they are never going to go away, so there's got to be a bit of give and take."
© Copyright IBTimes 2023. All rights reserved.