A brainwashed Islamic State (Isis) suicide bomber is filmed rejoicing as he realises he will be the next in line for martyrdom. The young heavily-bearded man was filmed celebrating as he found out that he would be next to drive a suicide truck into the extremists' enemies.
During the propaganda video released by Daesh (Isis), the man jumps for joy when he realises he will be next to blow himself up.
In the clip, another jihadi accomplice holds out his fists – one with a stone inside - to two fighters. The would-be suicide bomber chooses a fist which holds the stone, and is therefore selected to launch the next suicide bombing. In that moment, he jumps for joy and runs around the vehicle he would use to attack an unidentified enemy.
His friends kiss the man on the head as he grins before he jumps in the suicide truck and says goodbye to his friends for the last time. The heavily fortified vehicle was adorned with metal 'bullet shields'.
It is not immediately clear when or where the suicide attack took place, but the camera shows a thick black plume of smoke rising nearby, with the director clearly attributing that explosion to the young man.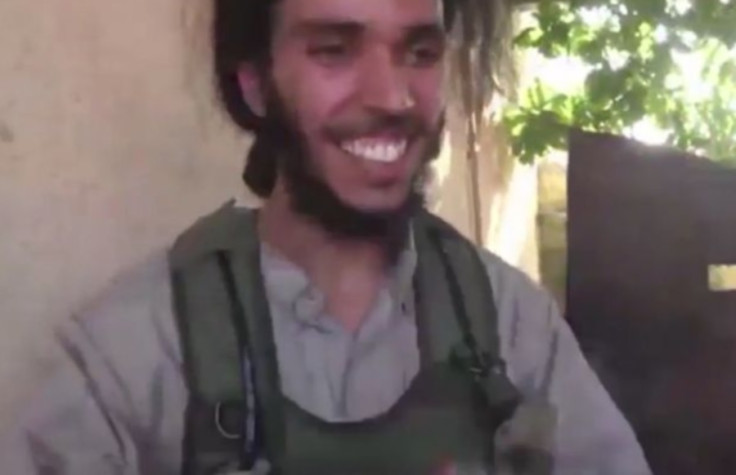 The 20-minute video also features young jihadi children. Earlier this week IS released further graphic propaganda images apparently showing child soldiers – known as Caliphate Cubs – executing two men accused of being US spies.
Shot in the area surrounding the besieged city of Mosul, the video features two children, neither of whom can be older than 13, dressed in camouflaged military fatigues before they execute two men. The city has come under heavy attack from the advancing Iraqi Army and Kurdish forces after a major operation was launched on Monday.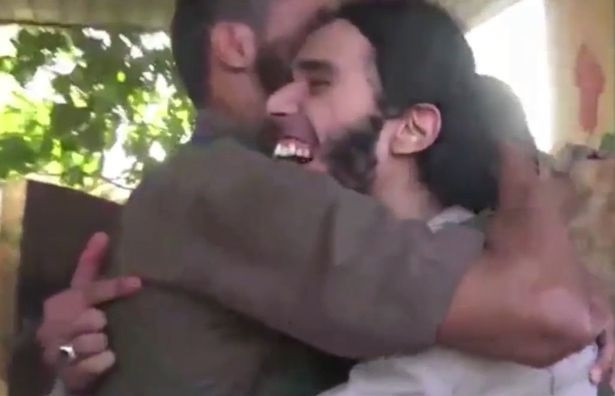 IS has reportedly used suicide car-bombs, roadside bombs, snipers and drones to slow the offensive on Mosul whilst an estimated 6,000 jihadists protect the city . The US-backed forces are expecting a battle that could draw out for possibly weeks, or months, before recapturing the city.