Thousands of Brazilians are expected to cast the ballot on Sunday (5 October) for the 2014 General Elections.
Citizens will elect the next president of the country, the national congress, the state governors, and legislatures.
If no single candidate for the presidency wins an outright majority, a runoff will be held on 26 October.
Who are the main candidates for the presidential election?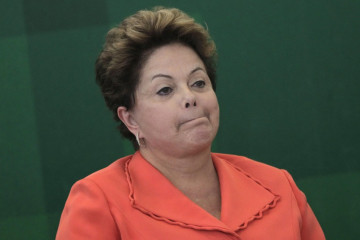 Dilma Rousseff
Dilma Rousseff, currently Brazil's President, is running for re-elections. The first woman to hold the post in the country, she was first elected in 2011.
Daughter of a Bulgarian entrepreneur, Rousseff was part of Marxist guerrilla groups when she was in her thirties and fought against the military dictatorship installed in the country after the 1964 coup d'état.
Due to her participation in militant activities, Rousseff was arrested and tortured in 1970. After her release, two years later, she founded the Democratic Labour Party (DLP) with her partner Carlos Araújo.
In 2000 Rousseff left the DLP after an internal dispute and joined the Worker's Party (PT), of which she is still a member today, and which has held the presidency for nearly 12 years.
Rousseff was defined by Forbes as one of the most powerful heads of state in the world.
Scoring 49% of support votes, she is preferred over her contender Marina Silva, according to a recent poll by the Datafolha polling group.
In another survey, Rousseff scored 50-to-40.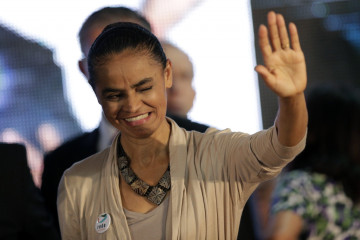 Marina Silva
Afro-Brazilian Marina Silva, of the Socialist Party, is a former environment minister from a poor labouring family. She was part of the PT, together with Rousseff, until August 2009.
Silva is a firm advocate of environment protection and she ran as a Green party candidate during the last presidential election in 2010, coming third with 19 million votes. She was named by the UN Environment Program as one of the Champions of the Earth in 2007.
In 2010, she named a top global thinker by Foreign Policy magazine, which focuses on global issues and international policy.
Silva was one of the eight people chosen to carry the flag during the opening ceremony of 2012 London Olympics.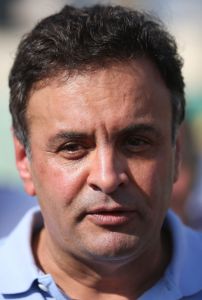 Aécio Neves
Aécio Neves is an economist, a politician, and former president of the Brazilian Social Democracy Party (PSDB). Today, he is a member of the Federal State.
Neves introduced sweeping economic reforms in the country, aimed at curbing public expenditures and promoting investments.
He was tipped as a potential candidate for the Presidential elections in 2010; however he announced he would not participate in the race and ran for the Brazilian Federal Senate instead.
He was elected to represent the State of Minas Gerais, southern Brazil, with 57.68% of votes cast in the first round.
At the age of 54, he is the youngest Senator in Brazil.