Brazil Islamist group pledges allegiance to Isis ahead of Rio Olympics
Less known 'Ansar al-Khilafah Brazil' accepts Isis's Abu Bakr al-Baghdadi as its caliph.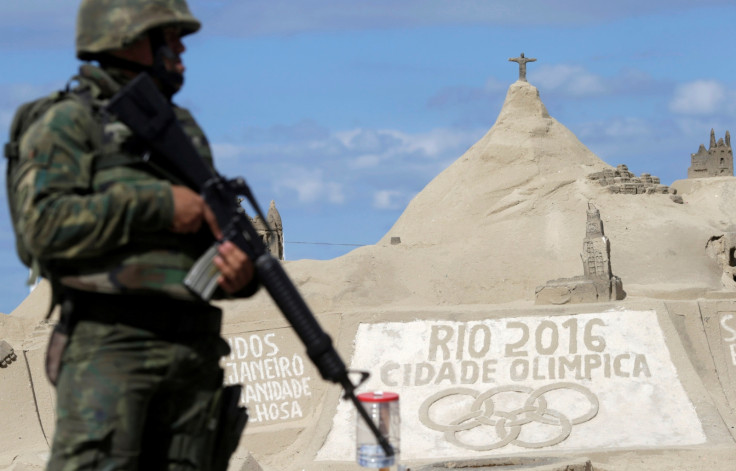 A local Brazilian Islamist group has pledged allegiance to the Islamic State (Isis) weeks prior to the start of the Rio Olympics. This is the first time a group has expressed its allegiance to IS in the South American region.
The US-based Site Intelligence, which closely monitors jihadist networks across the world, said the self-proclaimed group "Ansar al-Khilafah Brazil" has accepted IS leader Abu Bakr al-Baghdadi as its caliph. The Brazilian group has also promoted IS propaganda materials via its Telegram channel, the monitoring group added.
"If French police couldn't stop France attacks, then their training Brazil's police will serve no use," read one of the threat messages from the Brazilian extremist group.
The latest development comes amid a tense time for security arrangements in Brazil as Rio de Janerio is bracing for the Olympics from 5 August. On 19 June, the IS released a Portuguese Telegram channel to air its propaganda in a veiled threat to the Olympics in Brazil, a Portuguese-speaking country. There have also been reports that Brazil has credible threats from the IS group.
Earlier, Brazil's anti-terrorism agency said they had found that four people with terrorism links had applied for accreditation to attend the games in Rio. However, the individuals, who were not identified, have denied the claims that they have any association with terror groups, according to the local Globo TV.
© Copyright IBTimes 2023. All rights reserved.