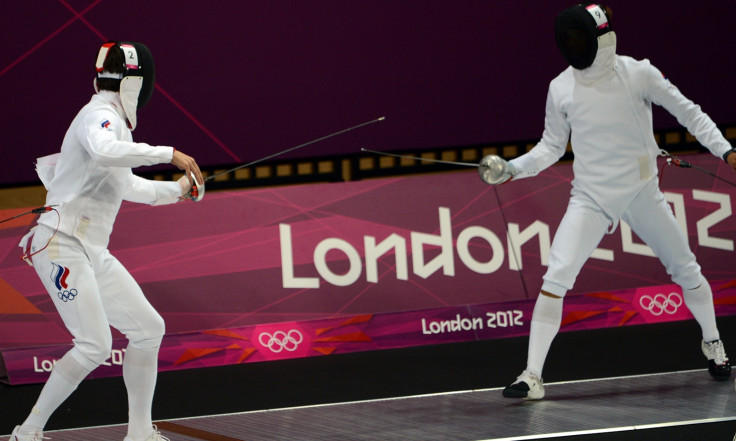 Fencing at the Olympics dates back to the birth of the modern movement at the 1896 Summer Olympics in Athens, and has been included in every subsequent year. Historically, Italy have been the most successful fencing nation at the Games, winning as many as 121 medals, including 48 golds.
The overarching ambition in fencing is to strike your opponent with your blade while avoiding their own scoring efforts. However, there is much more to the discipline than might immediately seem apparent.
Firstly, there are three kinds of weapon to use: the epée, which is the heaviest sword; the foil, a lighter thrusting weapon, and the sabre, which is more of a cutting and thrusting weapon.
The swords and the scoring areas of the body are electronically sensitive, making it easier to keep track of who is winning during the contest than would otherwise be possible. Participants know a strike is registered because there is an audible tone and a light on the weapon that illuminates.
In orders to minimise the chance of serious injury, participants must wear a variety of protective equipment, including a mask and helmet that completely covers the head. Additionally, you will spot competitors wearing a fencing jacket, pads and a glove on the weapon hand, as well as padding elsewhere on the body. The contest is staged on a piste, which is is 46ft long and around 6ft wide. There is a line on the piste that signifies where the fencers should start.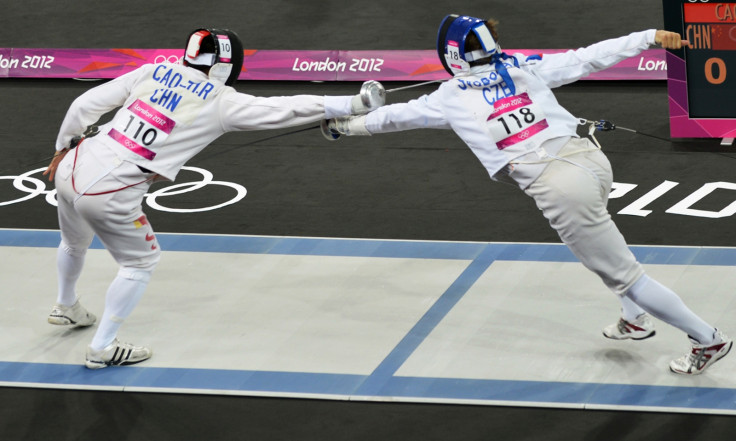 Format
There will be 10 fencing events at the Rio Games.
The contests consist of three three-minute rounds, or until one of the competitors scores 15 points. Team competitions, on the other hand, last nine three-minute rounds, or until one of the teams scores 45 points.
In Rio, around 212 fencers (an equal distribution between men and women) will compete in 10 events, six of which are individual and four of which are team events. However, for these Games, the men's team sabre and the women's team foil have been dropped from the calendar.
Key terms
Fleche: A quick-fire attack designed to surprise the opponent.
Sabre: The shorter, more flexible of the blades that allows for swift movements.
Balestra: Footwork that looks more like a jump than a conventional move into range.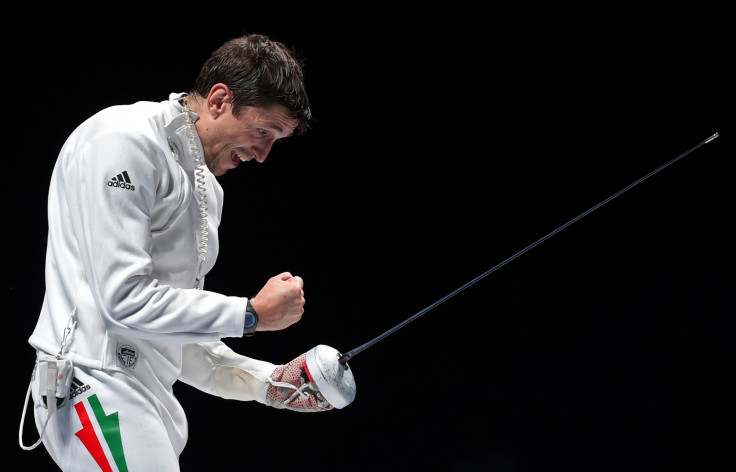 Athlete to watch
Géza Imre. The 41-year-old Hungarian is an Olympics veteran, having previously won a a silver medal in 2004 Games in Athens and a bronze medal in 1996 Olympics in Atlanta. Imre is the current world champion in men's epee and will be seeking his first-ever Olympic gold medal in Brazil.
Venue
The fencing competition will be staged at the Carioca Arena 3 inside the Barra Olympic Park in Barra da Tijuca. Carioca Arena 3 is an indoor stadium in the west zone of Rio de Janeiro and will also host taekwondo at the Games.
Schedule
6 August:

Women's Individual Epee Prelims Quarter-finals

6 August:

Women's Individual Epee Semi-finals Finals

7 August:

Men's Individual Foil Prelims Quarter-finals

7 August:

Men's Individual Foil Semi- finals Finals

8 August:

Women's Individual Sabre Prelims Quarter-finals

8 August:

Women's Individual Sabre Semi-finals Finals

9 August:

Men's Individual Epee Prelims Quarter-finals

9 August:

Men's Individual Epee Semi-finals Finals

10 August:

Men's Ind. Sabre Prelims QF Women's Ind. Foil Prelims QF

10 August:

Men's Ind. Sabre SF Finals Women's Ind. Foil SF Finals

11 August:

Women's Team Epee Prelims Quarter-finals Semi-finals

11 August:

Women's Team Epee Finals

12 August:

Men's Team Foil Prelims Quarter-finals Semi-finals

12 August:

Men's Team Foil Finals

13 August:

Women's Team Sabre Prelims Quarter-finals Semi-finals

13 August:

Women's Team Sabre Finals

14 August:

Men's Team Epee Prelims Quarter-finals Semi-finals

14 August:

Men's Team Epee Finals