Suspended Brazilian president Dilma Rousseff will face an impeachment trial after the Senate voted in favour of the motion on Wednesday, 10 August, following hours of debate on the issue. Rousseff was suspended in May after being accused of financial irregularities and corruption.
The impeachment vote will take place a week after the Rio Olympics concludes in Brazil. The senate will require a two-thirds majority in the final vote to seal the permanent removal of Rousseff, who has likened the drive to a coup d'etat.
Just as the marathon debate began on Tuesday ahead of the crucial voting on holding an impeachment trial for Rousseff, Supreme Court President Ricardo Lewandowski tagged the event as "one of the most serious tasks under the [Brazilian] constitution". Despite the suspended president denying all the allegations against her, arguing that the accounting practices, which many of her adversaries have branded illegal, were common practices followed by previous administrations. She is accused of breaking the budget law of the country.
As expected the debate stretched up to early Wednesday, when the senate finally voted 59 to 21 in favour of going ahead with the impeachment trial, putting uncertainties about her political fate to rest, the BBC reported.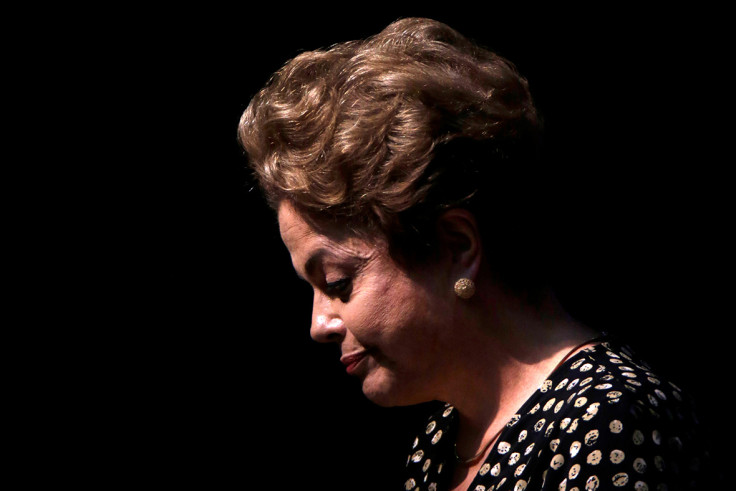 "What we are talking about today is defending the constitution and democracy itself. Those who commit crimes must be held responsible for them," Senator Aecio Neves, one of Rousseff's lead rivals, was quoted by Agence France Presse as telling fellow senators during the debate. "The conditions are firmly in place for removing Dilma Rousseff."
However, protesting against the voting result, Rousseff's allies in the Workers' Party argued that many members of the Congress who voted against her are also implicated in several graft cases, including the country biggest – the state oil company Petrobras case.
"Today is not a good day for our democracy," Senator Paulo Rocha, one of Rousseff's supporters reportedly said, adding that the event "smells of a coup".