China has reportedly stalled a United Nations Security Council statement condemning North Korea's missile programmes after a recent projectile landed near Japan. It is said to have insisted on including Beijing's opposition to the deployment of US anti-missile defence system, Thaad (Terminal High Altitude Area Defence), in the statement.
The US had circulated a draft statement strongly condemning Pyongyang's launch but the 15-member council is said to have remained divided on statement.
On 3 August, North Korea fired two ballistic missiles off its east coast, the latest in the country's continued defiance of UN Security Council resolutions. The launch left Japan infuriated as the missile landed in or near its territorial waters for the first time.
China wants the statement to also mention that "all relevant parties shall avoid taking any actions which could provoke each other and escalate tensions, and shall not deploy any new anti-ballistic missile stronghold in Northeast Asia with an excuse of dealing with threats of the DPRK [official name of North Korea – Democratic People's Republic of Korea] nuclear and missile programmes."
Beijing also wants a sentence about Washington expressing its concern that the North's missile "impacted near Japan" deleted from the statement.
According to Reuters, China told the council: "We believe that the response of the council is based on violation of Security Council resolutions, not the place where the missile impacted."
President Xi Jinping's administration has long been wary of Washington's ties with South Korea. The North's ally said the US decision to deploy the Thaad system would only escalate tensions on the Korean peninsula.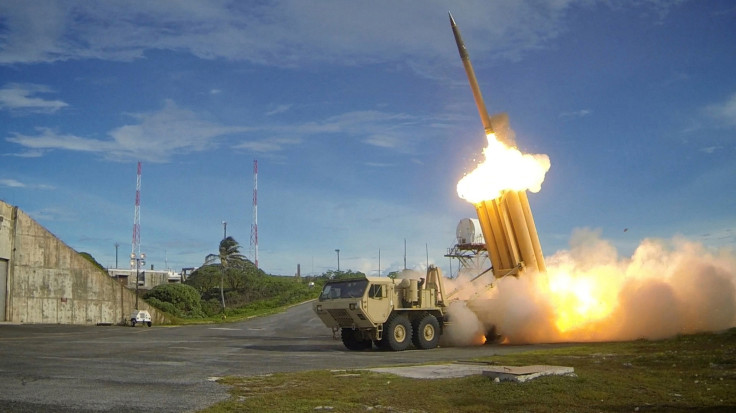 During last week's council meeting, US ambassador Samantha Power had rejected Beijing's contention that North Korea's missile launch was in response to Washington's decision to deploy the Thaad system.
Negotiations on the council statement seemed to have reached a stalemate on Tuesday (9 August) as Japan and the US said they would not budge on the proposed changes China wanted the draft to reflect.
This is the second time in the past two months that the UN Security Council has been unable to censure North Korea mainly because of objections from China.
"To propose that this council should criticise purely defensive steps that states have taken to protect their people from the DPRK's clear and repeated ballistic missile threats... would be manifestly inappropriate and would send entirely the wrong message to the DPRK," the US mission to the UN told council diplomats.
The last council statement censuring North Korea was for launching two medium-range missiles in June. The isolated country has been subjected to five sets of UN sanctions since its first atomic test in 2006.
The latest and the toughest sanctions came in March, banning Kim Jong-un's administration from exporting goods like coal, iron and some minerals. Curbs were also imposed on the banking sector.