Brazil Speaks: Women Wearing Revealing Clothes Deserve to be Raped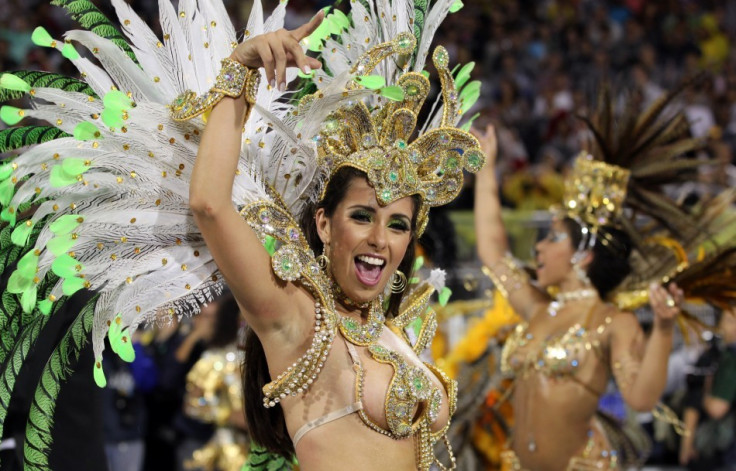 Women who wear revealing clothes deserve to be raped, according to a majority of Brazilians.
The Government's Institute of Applied Economic Research (IPEA) interviewed 3,810 people - mostly women - between May and June 2013 .
About 65% of interviewees empathised with rapists in situations where women wear "clothing that shows off the body."
Around 58.5% also agreed that "if women knew how to behave, there would be fewer rapes."
The results of the poll sparked outcry and Brazillian women have responded by taking pictures of themselves, wearing little or no clothing, holding signs reading: 'I don't deserve to be raped.' More than 20,000 have posted their photographs online.
People have also used Twitter to vent their outrage under the hashtag #EuNaoMereçoSerEstrupada, which translates as #IDon'tDeserveToBeRaped.
Journalist Nana Queiroz, who launched the online protest event on Facebook, said she received several threats of rape while she led the protest online.
"The most surprising thing is that it is permissible to walk naked in the Carnival, but not in real life," Queiroz told AFP.
Carmita Abdo, the coordinator of the Sexuality Studies program at the University of Sao Paolo, told Brazilian newspaper Folha de S. Paulo that the results of the study are not surprising because Brazilian society still blames the victim in cases of abuse.
Men too have backed the campaign by posting pictures of themselves on social media, also holding anti-rape banners bearing slogans such as: "No woman deserves to be raped".
Brazilian President Dilma Rousseff also criticised the poll's results, saying the government-run study shows that "Brazilian society still has a long way to go."
"It also shows that the government and society must work together to tackle violence against women inside and outside the home," she said on her Twitter account.
Last year, Rousseff signed a law aimed at protecting victims of sexual violence.
The Catholic Church criticized the law, saying it marked a first step toward broader legalisation of abortion in the country with the world's biggest Catholic population (123 million).
Abortion is currently only allowed in Brazil in cases of rape within eight weeks of pregnancy, or when the mother's life is in danger.
© Copyright IBTimes 2023. All rights reserved.