Child Sexual Abuse: Top 5 Countries With the Highest Rates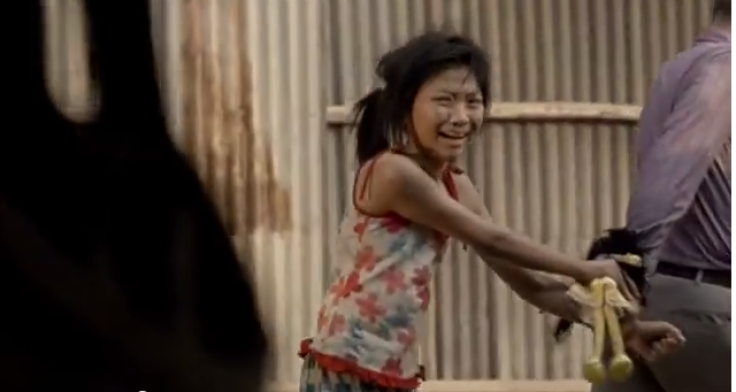 Basing its research on official statistics and reports, IBTimes UK looks into some of the countries with the highest rate of Child Sexual Abuse (CSA).
South Africa
One child is raped in South Africa every three minutes, according to a 2009 report by trade union Solidarity Helping Hand.
A 2009 survey by the country's Medical Research Council found that one in four men admits to raping someone, 62% of boys over 11 believe forcing someone to have sex is not an act of violence and a third believe girls enjoy rape, the Independent reported.
More than 67,000 cases of rape and sexual assaults against children were reported in 2000, according to the Telegraph.
Some of the victims were as young as six-months-old, a number of whom died from their injuries, while others contracted HIV.
Many people in South Africa believe that sex with a virgin can heal someone from HIV/AIDS.
"The idea that having sex with a virgin cleanses you of AIDS does exist and there have been reported cases of this as a motivating factor for child rape. But evidence suggests that this is infrequently the case," Dr Rachel Jewkes, director of the MRC's Gender and Health Research Group told humanitarian news and analysis service IRIN in 2002.
India
In its 2013 report India's Hell Holes: Child Sexual Assault in Juvenile Justice Homes, the Asian Centre for Human Rights said that sexual offences against children in India have reached epidemic proportion.
The report stated that more than 48,000 child rape cases were recorded from 2001 to 2011 and that India saw an increase of 336% of child rape cases from 2001 (2,113 cases) to 2011 (7,112 cases).
"Imagine 48,838 children raped in just 10 years and you have a small measure of how deep the inhuman phenomenon of child rapes runs in India," correspondents Nishita Jha and Revati Laul wrote last year on a Tehelka blog.
"Child sexual abuse is rampant, indiscriminate and cuts across class, geography, culture and religion. It happens in cities and villages, by fathers, brothers, relatives, neighbours, teachers and strangers," Jha and Laul continued.
In 2012, the Indian Parliament passed the Protection of Children from Sexual Offences Act, which incorporates child friendly procedures for reporting, recording of evidence, investigation and trial of offences.
According to a 2007 study by the Indian Government of nearly 12,500 children from across India, 53% of children - boys and girls equally - were victims of sexual abuse.
Zimbabwe
Police spokesperson Assistant Commissioner Charity Charamba said in 2012 that rape cases against children continued to increase countrywide, according to NewsdeZimbabwe.
"The (rape) cases are on the increase and during the week ending 25 September 2012, the cases rose to 81 from 65 the previous week. Evident from our investigations is the fact that relatives commit most juvenile rape cases," said Charamba.
In 2011, there were 3,172 rape cases of juveniles recorded countrywide, an increase from 2010, when 2,883 were reported.
A clinic in Harare, capital of Zimbawe, said it had treated nearly 30,000 girls and boys who'd been abused in the previous four years, the Guardian reported in 2009.
Betty Makoni, founder of the Girl Child Network (GCN), said the real number of victims was likely to be double that recorded by the Family Support Trust Clinic.
United Kingdom
A quarter of a million Britons - more than one in every 200 adults - are paedophiles, according to figures released by Scotland Yard, the Telegraph reported in 2000.
In 2012/13, there were 18,915 sexual crimes against children under 16 recorded in England and Wales, according to the National Society for Prevention of Cruelty to Children (NSPCC). Included in that figure were 4,171 offences of sexual assault on a female child under 13 and 1,267 offences of sexual assault on under-13 male children.
In the UK, one in 20 children (4.8%) have experienced contact sexual abuse and over 90% of children who experienced sexual abuse, were abused by someone they know, NSPCC said.
A paedophile ring linked to Britain's worst abuser Robert Smith, arrested in 2005, is 'still at large', the Herald reported in 2013.
United States
"Even if the true prevalence of child sexual abuse is not known, most will agree that there will be 500,000 babies born in the US this year that will be sexually abused before they turn 18 if we do not prevent it," according to the Children Assessment Centre (CAC).
The US Department of Health and Human Services' Children's Bureau report Child Maltreatment 2010 found that 16% of young people aged 14 to 17 had been sexually victimized in that year, and over the course of their lifetime, 28% of young people in the US, aged 14 to 17, had been sexually victimized.
"Adult retrospective studies show that 1 in 4 women and 1 in 6 men were sexually abused before the age of 18. This means there are more than 42 million adult survivors of child sexual abuse in the US," said the CAC.
© Copyright IBTimes 2023. All rights reserved.