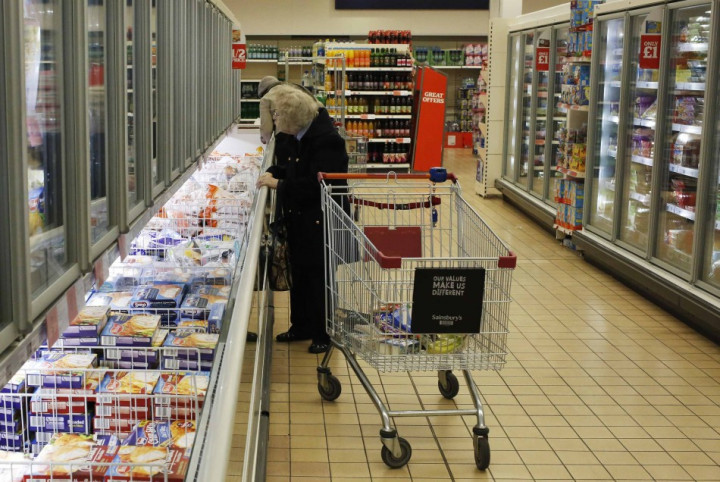 Retail sales in the UK have fallen at the fastest pace in a year due to an earlier Easter and unusually cold weather.
A poll conducted by trade body the British Retail Consortium (BRC) and accounting firm KPMG showed that April retail sales declined 2.2% on a like-for-like basis from the year-ago month, when they fell 3.3%. Like-for-like sales exclude the impact of new store openings.
Total sales were down 0.6% on year, compared to a 1% decline in the year-ago month.
Growth was negatively impacted by the timing of Easter that came in March this year, according to the BRC. Excluding Easter distortions, the 3-month retail sales growth average stood at 2.6%, above the three-month shop price index at 1%.
"On the surface these are really poor figures but they're hiding another respectable month. The fact that the boost from Easter didn't fall in April this year hit food sales in particular. But, taking away the Easter distortion, this was actually a better month than March, especially for non-food sales," Helen Dickinson, BRC director general, said in a statement.
Dickinson added that the wintry weather also negatively influenced some retailers, and "a convincing trend towards revival is hard to spot".
"Essentially, so far this year, sales growth is a small and tentative step up on where it was in 2012 but when it will take the next step is not clear," she said.
Sales of health and beauty products rose with increased demand for cold and flu remedies earlier in the month, while sunny weather later in April triggered more sales of bronzing and skin care products.
Online sales for April rose 8.3% year-on-year, but was below the 9% growth recorded in the year-ago month.
The data are early indicators of Britain's slow and uneven economic recovery in the second quarter, after the country avoided a triple-dip recession in the first quarter, according to analysts.
On 7 May, the BRC reported that the overall shop price inflation in the country declined to 0.4% in April from 1.4% in March on deep discounts by retailers.