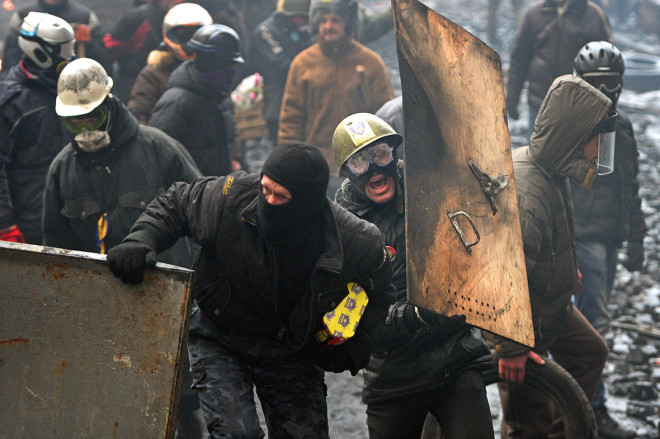 Ukraine's economic minister Alexei Ulyukayev revealed that Russia is withholding its decision on whether to pump the Ukraine with $2bn in bailout cash until there is more clarity over the country's political situation.
Speaking to reporters in Berlin, Ulyukayev said that Russia has not decided whether to release the next tranche of its promised $15bn (£9bn, €11bn) rescue package.
Meanwhile, Ukrainian President Viktor Yanukovich said in a statement that, after all-night talks with the opposition and three European Union ministers, the country will hold early presidential elections and form a national unity government and make constitutional changes reducing his powers.
"In these tragic days, when Ukraine has suffered such heavy losses, when people have been killed on both sides of the barricades, I consider it my duty in the light of the holy memory of the dead to declare that there is nothing more important than human life," said Yanukovich in a written statement.
"And there are no steps that we should not take to restore peace in Ukraine. I announce that I am initiating early elections.
"I am also starting the process of a return to the 2004 constitution with a rebalancing of powers towards a parliamentary republic," he said. "I call for the start of procedures for forming a government of national unity."
Earlier today, Ukraine cancelled its $2bn five-year Eurobonds that it intended to sell to Russia to stave off bankruptcy.
Meanwhile, S&P said that it has now cut Ukraine's credit rating to near default levels, as a civil war and a break-up of the country now looks increasingly likely.
However, following hints of a deal, the cost to insure Ukraine's debt fell on 21 February as market participants' hopes for a new deal, to stave off further political deterioration, strengthened.
According to Markit data, Ukraine's 5-year credit default swaps (CDS) fell 40 basis points (bps) from yesterday's close to 1,250 bps.