Liverpool manager Brendan Rodgers is unperturbed by comments attributed to Rafa Benitez stating that he wishes to return to Merseyside.
The Chelsea interim boss has since clarified his comments, denying he wants to become the new Reds boss following a six-year spell at Anfield from 2004-2010.
But Benitez's comments regarding Liverpool have since been put to Rodgers, and the Northern Irishman, who concedes the ex-Valencia and Inter Milan boss was considered for the position in the summer, isn't worried by the remarks.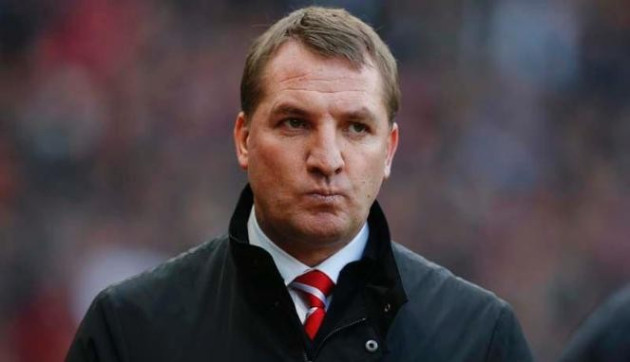 "I haven't seen the statements but I've heard plenty of people talk about it," Rodgers said.
"Rafa had a successful time here in the period he was here and I think he will join a list of probably many managers throughout the world who would love to manage a great club - especially having been here before.
"Obviously that opportunity was there in the summer if the owners wanted to go down that route as Rafa was unemployed and not working.
"But they felt it best to go in a different direction and develop the club in a different way.
"And from that the board, players, myself and the club have all become one in looking to move forward and build success for the future.
"It is understandable any manager wanting to manage the club because it is truly a world-class football club.
"It is not a hindrance to me. Before I came here I had seen comments about Rafa wanting to be manager and I've seen comments while I've been here.
"But it doesn't affect me in my work or my job. My relationship is very strong with the players, we work very closely together on improving our football.
"We are very stable in terms of our board and the manager connection and we have some of the best fans in the world.
"It is a pleasure for me to be here at a truly remarkable club that many managers would want to manage, not just Rafael Benitez."
Benitez won the Champions League, the FA Cup, the Community Shield and the Super Cup during his spell at Liverpool, but his failure to sustain a Premier League title challenge eventually contributed to his departure to Inter Milan.
The 52 year old is expected to leave Chelsea at the end of the season and has been open regarding his future.
"I will return (to Liverpool), almost certainly," Benitez told Spanish newspaper Marca. "What I do not know is when. My daughters and wife still live there.
"My idea is to train a competitive team. Why not in England? We will have to wait and see. Everything will be worked out."