Liverpool manager Brendan Rodgers says the club will look to make significant moves in the January transfer window to help improve on their stuttering start to the season.
Victory over Wigan Athletic at the weekend was just The Reds' third in the league this season, as Rodgers has struggled to translate his football philosophy he developed at Swansea City in his early months on Merseyside.
Amid the deficiencies of his own players, Rodgers failed to properly replace a number of first-team players, including Craig Bellamy, Dirk Kuyt and Andy Carroll, who was allowed to leave the club on loan for West Ham United, and the Northern Irish boss promises the club will be active after the New Year.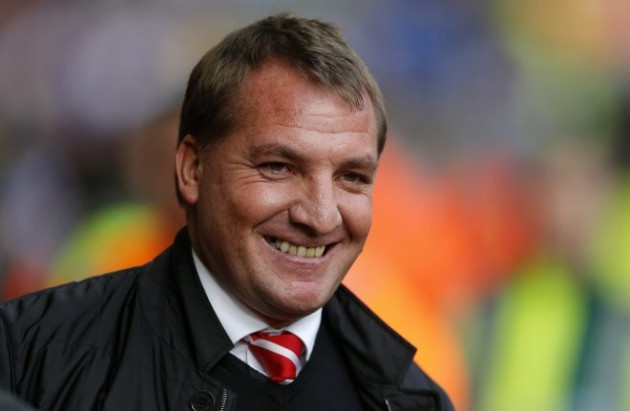 "We're looking to do business in the striking department in January," said Rodgers.
"The reality is that there was always going to be a bit of movement this season with the club trying to regain some of their money. This season was always going to be difficult.
"We'll look to do something in the January transfer window, though. There's not going to be wholesale changes in terms of players coming in, that's the reality of where the club is at.
"We're looking to grow over the next six months, we'll get some reinforcements in January and that will support the group who have been magnificent for me so far.
"Hopefully in the summer we can build again."
The club suffered from the embarrassment of missing out on American midfielder Clint Dempsey, who joined Tottenham Hotspur on transfer deadline day in the summer, leaving Rodgers with a hole in his Liverpool attack.
With Fabio Borini out until the New Year, Liverpool are in dire need of additional attacking resources with the onus continually on Luis Suarez, who scored his 9th and 10th goals in the season in the weekend win over The Latics.
The remainder of the Liverpool team has contributed just seven league goals this season however, the stumbling blocks for the club is both finding players of a sufficient quality and at a club who are not currently playing Champions League football, a carrot which the Anfield club are unable to offer.