Liverpool manager Brendan Rodgers has been assured the club's financial plight won't affect his ability to recruit in the summer transfer window.
The Reds confirmed this week the club's debt had swelled from £65.4m in July 2011 to £87.2m in May 2012, an increase which was attributed to a restructuring of the first-team squad.
Champions League qualification is likely to evade Liverpool for a fourth successive season, the source of significant cash which would ease the club's financial troubles, but Rodgers has been promised that no cut backs will be made on his spending power this summer.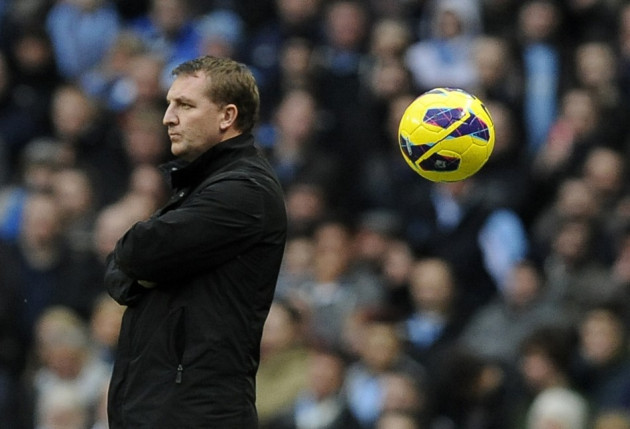 "If you look at where the club was at four years ago, and where it is now, it's in a different place," he said.
"Of course, there's still debts there and there have been announcements made on that. I think next year's results will show further improvement on that. In terms of me building the squad, I've already got the assurances that it won't affect anything.
"You have to give massive credit to the board here. FSG took on an astronomical amount of debt, over £400 million. Where it's at now, given the short time they've been here, is a huge credit to them, and they're still supporting the investment in the team.
"They've made every promise and every commitment to me that every single penny that they have will go in to regenerate the squad and make it better.
"We won't be able to do it like some clubs and throw out masses each year. But we're looking to make sure we can grow the club and bring in quality players - and that won't stop."
Rodgers has been given license to spend since moving to Liverpool from Swansea City last summer, bringing in the likes of Joe Allen, Daniel Sturridge and Philippe Coutinho over the past nine months with a marked improvement.
Both Liverpool's league position and points tally are likely to be improved upon this season, and while a European place appears out of their grasp, obvious progression has been made with the draws with Manchester City and Arsenal proving the gap between themselves and the upper echelons of the Premier League are decreasing.