Liverpool manager Brendan Rodgers says sentiment will not get in the way of his desire to beat former club Swansea City and reach the League Cup quarter final.
Rodgers moved from the Liberty Stadium to The Reds during the summer and also lured Joe Allen to Merseyside after winning promotion and cementing Swansea's Premier League status in two seasons in south Wales.
Wednesday's League Cup tie represents Rodgers' first meeting with his former side since the switch, and while he has a vested interest in the fortunes of both clubs, the Northern Irishman admits he won't be distracted by the job in hand.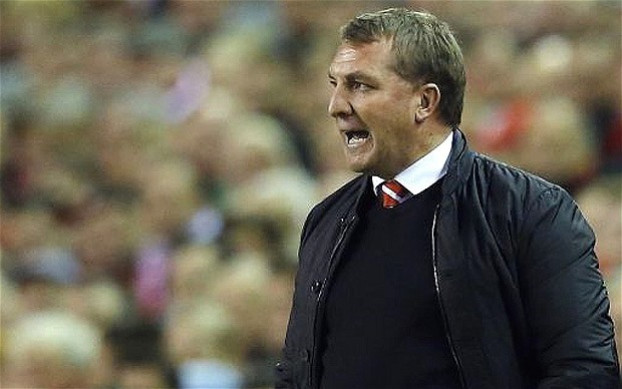 "You have got two hats on really," said Rodgers.
"The professional hat first and foremost says we want to get to through to the quarter-finals and nothing will get in the way of that. No sentiment gets in the way of wanting to progress into the next round.
"But it is also good to see people that I had some fantastic professional and personal experiences at Swansea City.
"The support I got there was unheralded really in terms of the city and the people and south Wales in general.
"It is a result I always look out for. They are really good people and I always want them to do well. The 90 minutes aside - we want to win the game."
While Rodgers left Swansea a hero having made the club a sustainable top flight outfit before Michael Laudrup took the reins, he has failed to translate his success to the current Liverpool side, who currently sit 12th in the Premier League table.
While Liverpool's main objectives surround stability and qualifying for the Champions League, a task made difficult by picking up just two wins in the league this season, Rodgers is deemed to be a long-term appointment by the club's owners Fenway Sports Group.
While the club's campaigns in the Europa League and the League Cup have been thus far successful, Liverpool's progress will be judged on their performance domestically, where they seek to wrestle back local supremacy by finishing above Everton, who trumped their local rivals last season.
Meanwhile, Laudrup, who also suffered the loss of Scott Sinclair in the summer as well as Allen, has begun life as a Premier League boss in impressive fashion, replicating the stylish football seen under Rodgers to good effect, while his work in the transfer market, particularly in signing Spanish schemer Michu has added to his success.