Liverpool boss Brendan Rodgers is hoping to discover Merseyside's next rising star as oppose to looking overseas.
Jay Spearing, John Flanagan and Martin Kelly are among those raised in Liverpool to have recently broken into the first-team.
The trio's emergence ended a decade of local players failing to make an impact at Anfield, and Rodgers wants to continue bringing through home-grown youngsters into the first team.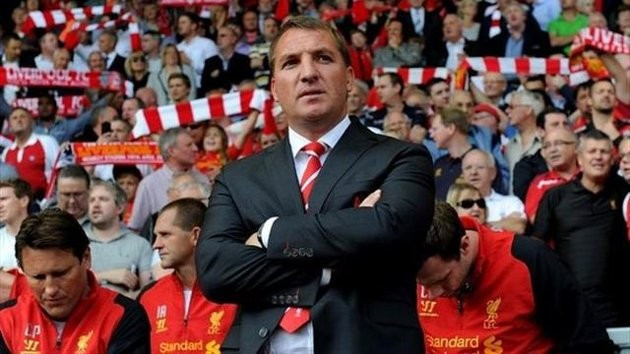 "My big thing is getting young players in here from the local area," Rodgers admited.
"Boys from Liverpool. If you look at the history here: the Carragher, the Gerrard, the McManaman, the Fowler, the Owen.
"And you name me the best two players in England in the last six or seven years? Steven Gerrard and Wayne Rooney, and they are Scousers. One is from that part of the city and the other from that part. So you are not telling me there are not top young talents in Liverpool.
"It is sexy to look in Spain, and I am one who loves working with European players. I love working with the talents, and all my life I have worked with players from different parts of the world.
"But we mustn't forget what is on our doorstep, and, for me, this is a hot bed for footballers who have a passion, hunger and incredible qualities. That is a massive part of my job and something we are trying to put in place."
After adding Daniel Sturridge to his strike force in the January transfer window, Rodgers is expected to welcome back Fabio Borini into his Liverpool squad after the Italian returned to training following four months out with a broken foot.
Borini has scored just once since his summer move from Roma, but Rodgers is delighted to have another attacking option at his disposal.
"Other clubs have the depth to bring people off the bench and make an impact," Rodgers told the Liverpool Echo.
"We have been unable to do that in the opening months of the season, which gives incredible credit to the players who have kept us going until now.
"We have Daniel here now and will have Fabio fit soon and that will give us that spark. Hopefully over the years Fabio can develop into a top performer which I think he can be."