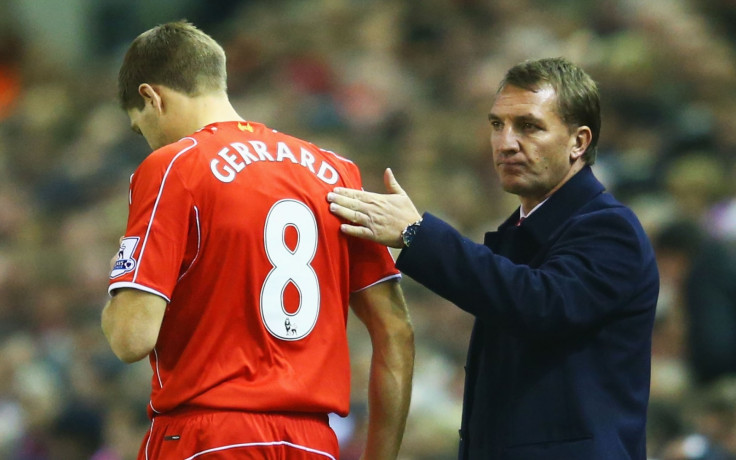 Brendan Rodgers believes that Liverpool cannot progress in the Premier League and in Europe if they do not spend money on ready made players and hopes to create stars from their academy.
The Reds' boss, who was on the verge of winning Liverpool their first Premier League trophy last season, fell short by two points as Manchester City surged ahead in the end to secure the title. Luis Suarez and Daniel Sturridge were the architects behind their success but with both players unavailable this season, the former Swansea man has failed to scale the heights he did last season.
With Steven Gerrard leaving the club after the end of the season, Rodgers believes that Liverpool's path to success cannot depend on creating talents like Gerrard and Jamie Carragher from their academy but they have to shell out money to bring in the likes of Suarez and other world class players to initiate a title charge.
The Reds have Raheem Sterling coming out of the academy and have bought a host of young players in the summer whom they hope to develop into superstars in the coming future. However, the purchase of proven talent like they did with Adam Lallana and Mario Balotelli is something that the club also needs to look at.
"The model at this football club is clear, we want to take young players and develop them into world-class ones, but that can be a long and a difficult process," the Liverpool manager said.
"The owners know that, and they also know that not every player can be a developer if you are going to keep progressing. A large part of our squad will always be young players, but if you want to take those steps forward at times you have to look to bring in some ready-made players," he added.
Meanwhile, the manager also talked about Gerrard's departure and insists that the club legend decided to leave keeping in mind that he may not be a first team starter next season.
"I've had plenty of conversations with Steven this season and he's never told me he felt unhappy," Rodgers said.
"We wanted to keep him at the club, he's been a brilliant captain for me and we offered him a deal, but he wanted the chance to experience something different.
"Our communication is very open so I was aware what he was thinking and I also knew the turmoil he was in because of his unique situation. You see other players stay at one club all their careers but not too many who support Liverpool and still live where they come from, virtually five minutes round the corner," he concluded.