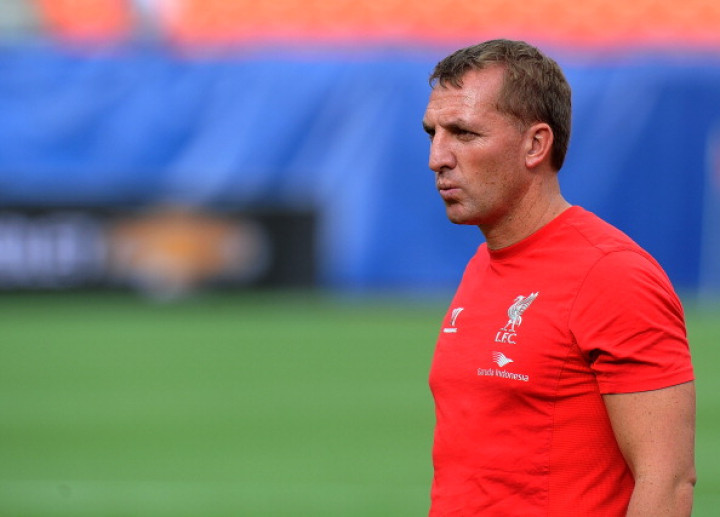 Liverpool boss Brendan Rodgers has warned new Manchester United manager Louis van Gaal ahead of the upcoming Premier League season.
The Reds boss feels that the Dutchman will be shocked and will find the league difficult compared to all the leagues he has ever worked with. Rodgers said that in other leagues, there are just one or two clubs that are favourite to win the league and it happens as expected, but in the English league, a top-of-the-league team can lose to the last placed club on any given day.
"I think what he'll find is the competition in this league will be different to any other league that he's worked in," Rodgers said, as quoted in the Express.
"In a lot of the other leagues, there are one or two teams and those are the teams that are expected to win.
"This is a league where the top team plays the bottom team and on any given day you can lose. You don't get that a lot in the other leagues," the Reds boss continued.
The former Swansea City boss feels van Gaal is in for a surprise and is sure that he will find the physical nature of the Premier League completely different from any other leagues he has previously managed. Rodgers was referring to his interaction with other managers and players who have come to England from other foreign leagues.
"I think the competition will probably take him by surprise, and that's from foreign managers I have spoken to over the years. I've worked closely with foreign players who have come in, and that real physical competitive nature will be different to anywhere else he's worked before," the Liverpool boss explained.
Apart from that, the Northern Irishman also had words of praise for his United counterpart, commenting on the latter's experiences and achievements at all the big clubs that he has managed.
"I'm obviously an admirer of his work and his career. He's a very experienced manager and a very good manager who has worked at some big clubs.
"When you come through as a coach you look at the guys who have a vision and a philosophy, and he was obviously one of those guys," Rodgers concluded.