UK-based billionaires have seen their combined wealth shoot up by 14%, or £83bn ($108bn), despite the aftermath of the historic Brexit vote, which projected financial uncertainty.
In addition, the number of billionaires in the country, in which London boasts more than any other city in the world, rose to 134 from 120 last year.
New entries to the "Rich List", compiled by the Sunday Times, include Mike Cannon-Brookes and Scott Farquhar, co-chief executives and founders of software giant Atlassian, and brothers Mohsin and Zuber Issa, who run a petrol station empire through their company Euro Garages.
The key to the successes of the entrepreneurs, who have sidestepped the shortcomings of the Brexit vote and its predict financial impact, has been to boost the value of their investments abroad.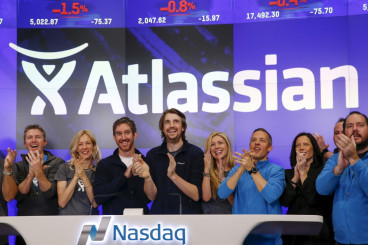 Topping the Rich List in 2017 are another sibling pair – Sri and Gopi Hinduja, who have made their fortune in the property and finance sector. This year their wealth grew by £3.2bn to £16.2bn and their current project sees them converting Westminster's Old War Office into a luxury hotel.
The editor of the Sunday Times Rich List, Alastair McCall, believes those featured at the top of the pile have prospered by "keeping calm" and focusing on their jobs, in spite of fears over Brexit's financial implications.
McCall said: "While many of us worried about the outcome of the EU referendum, many of Britain's richest people just kept calm and carried on making billions.
"We expected to see a chilling effect in the run-up to the EU referendum, but that simply did not materialise. A buoyant stock market usually drives the wealth of Rich Listers higher, and since last June equities have soared."
He added his delight in seeing a bigger variety of people on the list this year.
"We're seeing more and more diversity in the make-up of the Rich List. More women, more people from ethnic minority backgrounds and more from surprising walks of life."