In a few days' time 60-year-old Bruce Ward is due to be executed by Arkansas state authorities. On the same day another man, 54-year-old Don Davis, is also scheduled to be injected with lethal drugs while strapped down to a hospital-type gurney.
If these two executions go ahead they could be just the first in an extraordinary 11 days' of scheduled judicial killings in The Natural State. The state has lined up no fewer than eight executions between Easter Monday and 27 April.
Speeding up the US death penalty conveyor belt like this is unprecedented in the country's modern history of capital punishment.
So why the rush? Simple. Arkansas' supply of one of its cocktail of drugs for its lethal injections (midazolam) is due to expire at the end of April. The eight men are being killed to fit a use-by date.
The grisly irony will be lost on no-one, not least some of the officials who have to carry out these killings with all of the trauma that this is known to induce for everyone involved. But never mind, this is how things are done in the killings states of the USA.
But should we mind? Plenty of people – not just Amnesty supporters – oppose these state-sanctioned killings.
Look into the cases and there are a host of disturbing details. Bruce Ward has been diagnosed with paranoid schizophrenia. Don Davis had a traumatic childhood (abandoned by his parents, brought up in a children's home, using drink and drugs from the age of 12) and attention deficit hyperactivity disorder that was never properly brought out in court because he was too poor to pay for an expert to appear at his sentencing.
Yes, Ward and Davis have been convicted of terrible killings. But, like so many capital defendants in the USA, whether they receive a death sentence is largely a matter of chance. Whether their lawyers are experienced. Whether a jury hears all the evidence. Whether campaigners take up their case.
All fair-minded people ought to be alarmed by such potentially lethal arbitrariness. But it should also inform UK foreign policy as well. In line with the vast majority of countries in the world, Britain has long since abolished capital punishment and has for years been officially opposed to its use anywhere in the world. Though the issue usually comes to the fore only when a British national faces execution (recent examples include Kenny Richey, Akmal Shaikh and Lindsay Sandiford), it's UK policy to oppose all executions.
As a matter of principle, the UK Government opposes the Arkansas executions. It will also, if asked, oppose other scheduled executions in US states and indicate it does not agree with the federal authorities seeking death sentences against at least six Guantanamo detainees, including those tortured in CIA captivity. But it's also a question of emphasis and of influence. In truth, Britain has little direct influence in the gubernatorial offices of Arkansas, Mississippi, Georgia or Texas. But it does in places like the small Middle Eastern state of Bahrain.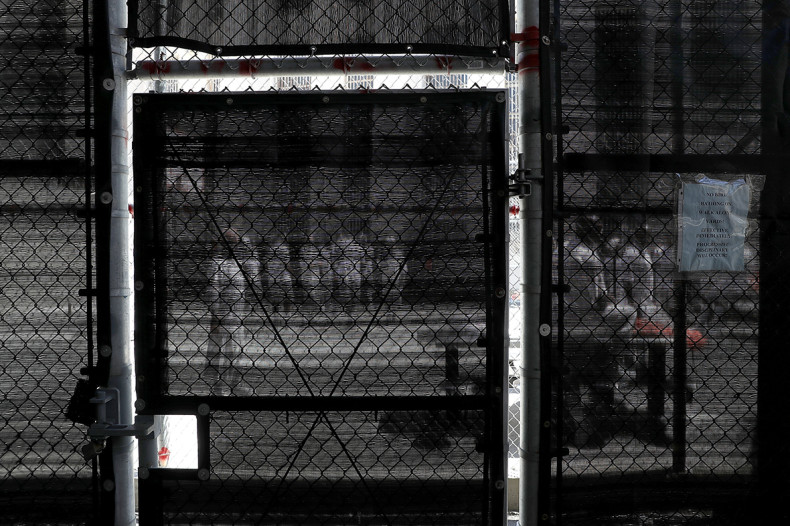 There, in January, the authorities hanged three Shia men after unfair trials, the first executions in Bahrain for over six years. In a blink-and-you-would-miss-it statement, Boris Johnson registered the UK Government's displeasure, saying, and this is the response in full: "The UK is firmly opposed to the death penalty, and it is our longstanding position to oppose capital sentences in all circumstances. The Bahraini authorities are fully aware of our position and I have raised the issue with the Bahraini government."
Having recently opened a major new Royal Navy base in Bahrain and invested money and time on assistance for Bahrain's badly-malfunctioning justice system, the UK has a stake in what happens in this country. After Bahrain's bloody crackdown on protesters during its Arab Spring uprising, UK ministers have repeatedly assured interested parties that Bahrain is "reforming". Renewed executions don't fit this narrative. So they're criticised, but in minimal terms.
Other examples abound. Theresa May's much-discussed visit to Saudi Arabia last week came without a single clearly-voiced public criticism of the country's appalling human rights record – not to mention the more than 150 executions last year (including 47 in a single day).
Meanwhile Trade Secretary Liam Fox was in the Philippines where President Duterte's notorious "war on drugs" has seen more than 7,000 killings in nine months (many execution-style by gung-ho police officers) and moves to formally reinstate the death penalty. Again, no public utterances from Dr Fox.
In these Brexit-fixated times, what price are human rights? Do we stand by our values, our "longstanding position to oppose capital sentences in all circumstances", or do we not?
Eighteen months ago Simon McDonald, the Permanent Secretary at the Foreign Office, told an astonished committee of MPs that human rights were no longer a "top priority" for the Government, but the "prosperity agenda" was. And that was before the reprioritisations implied by the new "Global Britain" of trade, trade and more trade.
Some will say that trade and the economy must come first. That human rights are desirable, necessary even, but shouldn't interfere with commerce and jobs. But that way lies disaster – a blighted world of unchecked labour exploitation, brutal policing, jailed protesters and people being strung up or pumped full of lethal chemicals.
Standing up for human rights helps build stronger civil society groups, which in turn helps sustain healthier, more accountable societies. Britain should care what happens in the execution chambers of Arkansas. We are not just traders, entrepreneurs and employees. We are humans too.