France's extreme right presidential candidate Marine Le Pen has caused a stir by suggesting that the French state was not responsible for the 1942 round-up of 13,000 Jews who were arrested to be deported to Nazi death camps.
During what is known as the Rafle du Vel D'Hiv, French police, at the request of the Nazi German authorities, conducted mass arrests. They rounded up some 12,884 Jewish men, women and children in the Paris region on 16 July 1942 in a cycling stadium, the Vélodrome d'Hiver, near the Eiffel Tower. They were then deported to concentration camps, including Auschwitz.
"I think France is not responsible for the Vel d'Hiv," Le Pen told RTL radio. "I think in a general way, more generally actually, those responsible were those in power then, this is not France."
Le Pen later issued a statement explaining that the Nazi-collaborationist Vichy regime "was not France".
In July 1995, former President Jacques Chirac apologised and admitted the responsibility of the French state. Current head of state, François Hollande also expressed regret for the role of the French police during the event.
"These remarks are an insult to France, which honoured itself in 1995 by recognising its responsibility in the deportation of France's Jews and facing its history without a selective memory," CRIF, an umbrella group of French Jewish organisations, said.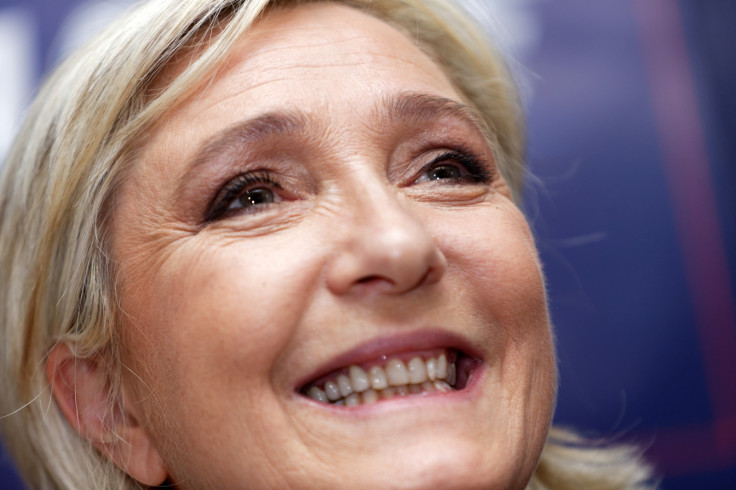 Le Pen's centrist upstart rival Emmanuel Macron said her comments were "a serious mistake".
For years now, the face of the far-right Front National party has distanced herself from her father Jean-Marie Le Pen, a known xenophobe who has regularly dismissed the Holocaust. In the run-up to the electoral campaign, Le Pen had been trying to woo Jewish voters, by suggesting the Front National is a party with Judeo-Christian roots.
"Some had forgotten that Marine Le Pen is the daughter of Jean-Marie Le Pen," Macron said in an interview with BFMTV. Le Pen's father was repeatedly convicted for anti-Semitic and racist comments.