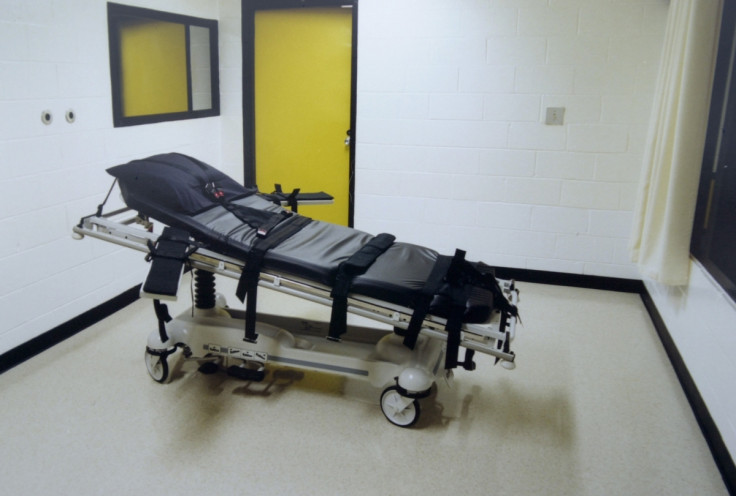 Eight prisoners are to be executed by lethal injection in the US state of Arkansas in the space of just 10 days, the state governor's office announced.
The state, which has not carried out a capital punishment for 11 years, plans to execute the men in pairs between 17 April and 27 April.
The office of Governor Hutchinson said the schedule was necessary to fulfill the requirements of law, and bring closure to the victims' families who have lived with the court appeals and uncertainty for a very long time."
That number of executions taking place within such a short space of time is "unprecedented", a group which monitors capital punshment in the US told CNN.
Since the resumption of the use of the death penalty in 1977, only twice has a state conducted eight executions in a single calendar month, said Robert Dunham, executive director of the Death Penalty Information Center.
He said eight executions were carried out by Texas in May and June of 1977.
Lawyers for the eight men are attempting to block the execution. They believe one of the drugs used in the executions, midazolam, does not effectively render those executed unconscious, and the execution process causes atrocious suffering.
The state's supply of Potassium chloride – one of three drugs used in its lethal injection protocol – ran out in January, though authorities say they remain confident of acquiring a replacement soon. Its supply of midazolam lists an April 2017 expiration date. The execution schedule appears to have been arranged so all the lethal injections can take place before the drug runs out.