Brexit: DIHK lowers outlook for German exports to the UK by 5% in 2017
The UK is Germany's third-most important export nation.
DIHK (Deutscher Industrie-und Handelskammertag) has forecast lower exports from Germany to Britain in the wake of UK's decision to leave the European Union (EU). The Association of German Chambers of Industry and Commerce said it expects a 1% decline in exports to the UK in 2016 and a 5% decline in German exports to the UK in 2017.
This comes as a contrast to DIHK's previous statement where it had forecast a 5% increase in 2016 exports to the UK, Germany's third-most important export nation. The forecast follows German companies exporting about €89bn (£76bn, $98.68bn) worth of goods to the UK in 2015.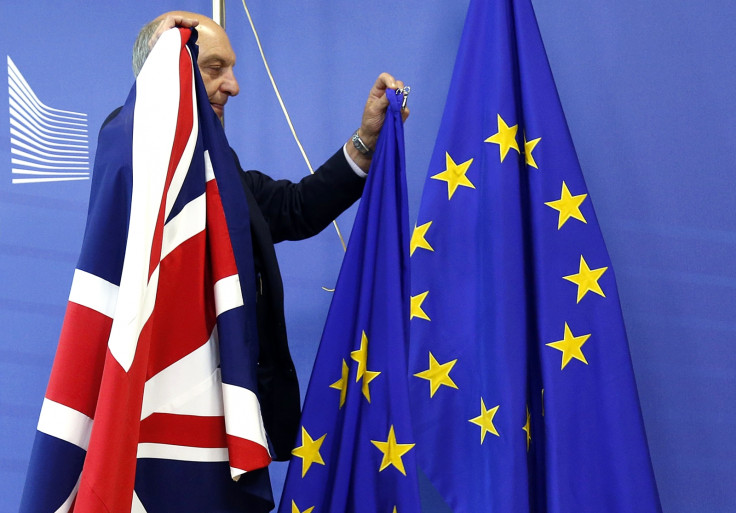 The German association aside, a few economists too have warned that the Breixt vote will affect German exports and lead to about half a percentage point reduction in Germany's economic growth in 2017. A senior official at the International Monetary Fund (IMF) as recently as last week said that the Fund is likely to lower the German economy's growth forecast soon, post the Brexit vote, according to Reuters.
Apart from this, a DIHK poll which included 5,600 companies revealed that 26% of them were planning to cut jobs in their UK-based facilities. This follows German carmakers warning the UK last month that it will have to accept freedom of movement for EU citizens if it wants to remain part of the European single market. "We don't like to build new barriers [...] but any bid to secure full access to the single market would necessarily come with conditions," Matthias Wissmann, the president of the German Automotive Industry Association, had then said.
In terms of imports, Germany purchased about €38bn worth of goods from British exporters in 2015. This sums the total trade volume between both the countries at €127.5bn, making the UK, Germany's fifth-biggest trading partner, with the US occupying the top slot. On the other hand, for the UK, Germany stands to be the most important trade partner, even coming ahead of the US.
© Copyright IBTimes 2023. All rights reserved.