The UK's credit rating has been cut to "AA" from "AA+" by Fitch following last week's vote to leave the European Union.
The US ratings agency said the outlook on the sovereign rating was "negative", meaning further downgrades are likely.
It follows similar moves from Standard & Poor's and Moody's after Britons voted 52%-48% to leave the EU in the 23 June referendum.
Fitch warned that the Brexit vote will trigger an "abrupt slowdown" in GDP growth, as businesses defer investment in an uncertain economic climate.
It cut its forecast for 2016 GDP growth to 1.6% from 1.9%, while the growth estimate for next year was lowered to 0.9% from 2%.
"The extent of the medium-term economic shock will mainly depend on the nature of any future trade agreement with the EU, by far the UK's largest export market," the ratings agency said in a statement.
"However, Prime Minister David Cameron has indicated that negotiations with the EU will not begin in earnest until 4Q16, and the final position may well not be known for several years."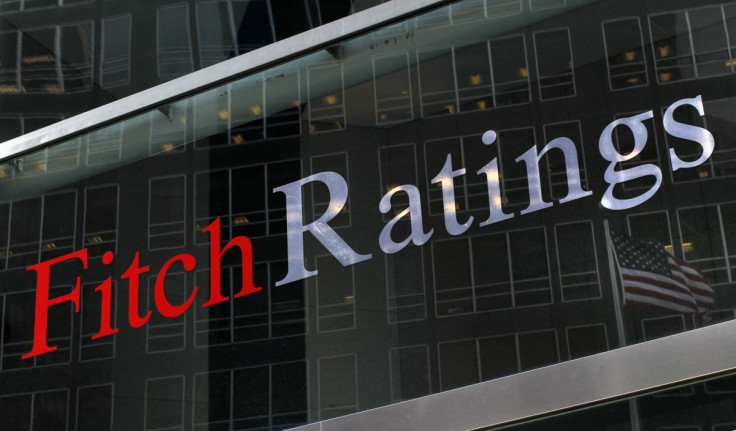 Fitch also saw the political turmoil unleashed by the Brexit vote as another risk to the UK's economic outlook.
Cameron has announced that he will resign in October and Labour leader Jeremy Corbyn is fighting to survive amid a mounting rebellion from his shadow cabinet.
"Furthermore, the fact that a majority of voters in Scotland opted for 'Remain' makes a second referendum on Scottish independence more probable in the short to medium term," Fitch noted.
"A vote for independence would be negative for the UK's rating, as it would lead to a rise in the ratio of government debt/GDP, increase the size of the UK's external balance sheet and potentially generate uncertainty in the banking system, for example, in the event of uncertainty over Scotland's currency arrangement."
Analysts have warned that the UK could plunge into recession in the aftermath of the Brexit vote, with billionaire George Soros warning that the country faced significant financial pain in the near future.