Labour could face "severe consequences" after Jeremy Corbyn and the party's leadership backed a 'remain' vote at the EU referendum, backbencher Frank Field has warned. The former minister said Labour risks "even more votes to Ukip" over the issue of immigration.
The Birkenhead MP wants the UK to break away from Brussels at the 23 June ballot and establish an Australian-style migration system. But Field's Euroscepticism is rare within Labour's parliamentary party, with less than 10 MPs backing a Brexit.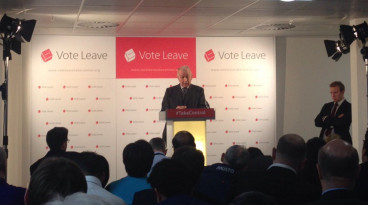 "While this is a referendum about the future of the country, it is also a referendum that could have the most severe consequences for the future of the Labour Party," he said.
"The leadership have now signed-up to the second longest suicide note in history, the first being the one that [former Labour leader] Michael Foot signed and led the campaign on in 1983."
Field added: "We have suffered over the recent past a haemorrhage of Labour votes going towards Ukip and my worry is that this process will continue and maybe even speeded up by the stance they will again feel – that tranche of Labour voters – who would single out that borders issue and the levels of immigration. They have been on the receiving end of the numbers, 5.3 million newcomers to this country since Tony Blair and Gordon Brown opened the doors to Eastern Europe.
"They are the ones who have actually suffered from the pressure of their wages declining, they have been the ones who have found the queues for housing have become longer and they are the ones who feel most acutely that they cannot choose schools of their choice for their children."
'No credible alternative to Corbyn'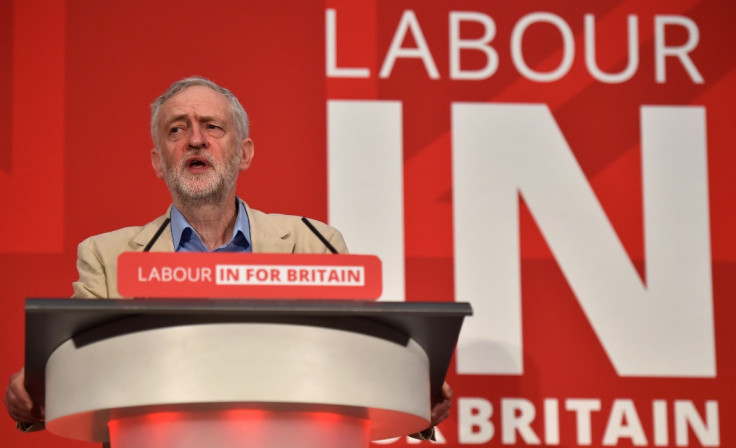 However, Field insisted that internal opponents of Corbyn should "shut up" because there is currently no "credible alternative" to replace the Labour leader. Instead, the former welfare minister predicted Labour voters would give the government a "friendly punch on the nose" and vote 'leave'.
Field also welcomed Barack Obama's intervention in the campaign, claiming the US president's pro-EU had strengthened the resolve of Brexit supporters. "I would love him to come every week," he quipped.
The comments come after the Communication Workers Union (CWU) came out for 'remain' on 25 April. The 197,000-strong union joined Unite, Unison, the Trades Union Congress and the GMB in opposing a Brexit.
Alan Johnson, the chair of Labour In for Britain, said: "As a former postman and CWU General Secretary, I know the vital difference that union members can make to this campaign. Labour is united in campaigning for Britain to remain in Europe because of the jobs, growth and investment and protections for British workers and consumers that depend on our EU membership."
Latest EU referendum opinion polls
| | | | | | |
| --- | --- | --- | --- | --- | --- |
| Date | Pollster | Remain | Leave | Undecided | Method |
| 16-19 Apr | ComRes | 51% | 40% | 9% | Telephone |
| 16-18 Apr | Ipsos MORI | 49% | 39% | 8% | Telephone |
| 15-17 Apr | ICM | 43% | 44% | 13% | Online |
| 13-17 Apr | ORB | 53% | 41% | 11% | Telephone |
| 12-14 Apr | YouGov | 40% | 39% | 16% | Online |
| 7-11 Apr | TNS | 35% | 35% | 30% | Online |
| 8-10 Apr | ICM | 42% | 45% | 12% | Online |
| 6-7 Apr | YouGov | 40% | 38% | 16% | Online |
| 29 Mar-4 Apr | YouGov | 39% | 38% | 18% | Online |