More than 80,000 people have urged the UK government to set up an independent monitoring body that would fact-check claims made during political campaigns. The calls come days after a heated EU referendum, which saw the Leave campaign win with a majority of 52%.
Since the result of the referendum on 24 June, more than 4 million people have called for a second EU referendum. Many have cited a number of Leave voters who have changed their minds since the results, saying that they were misled by claims made during the campaign.
Josh Babarinde, creator of the petition for a monitoring body, wrote: "In the recent referendum on the EU one thing became clear to me: in political campaigns it's becoming hard to distinguish fact from fiction. It's obvious now that both Leave and Remain mislead in their election campaigns."
The petition cites the example of Nigel Farage backtracking on the suggestion that leaving the EU would generate an extra £350m a week for the NHS. Babarinde has called on the government to implement a system similar to the Advertising Standards Authority (ASA), which exists to monitor the truth in corporate campaigns.
The petition has gained more than 80,000 signatures within three days, with thousands adding their names to the cause every hour. Signatories have described the EU referendum campaigns as a "low point" in UK politics, while others have expressed concern over their children's future being decided by "the ignorance of voters".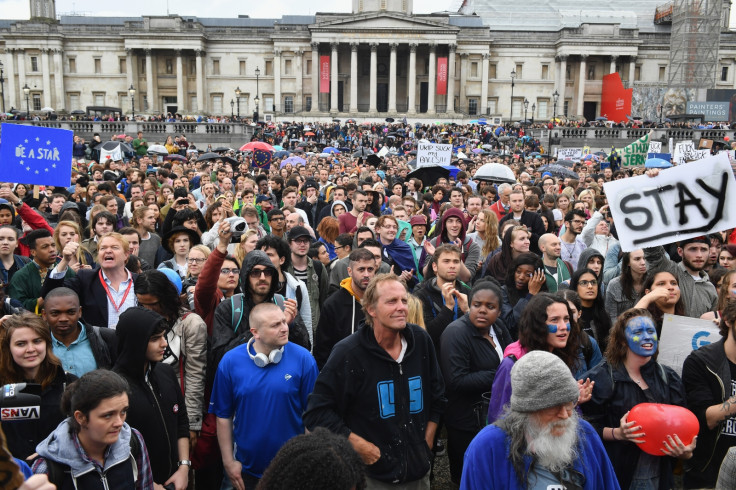 The referendum campaign wasn't the only thing on people's minds, with Babarinde writing: "This isn't the first time. In other recent elections like the London Mayoral campaign, candidates said contradictory things. It wasn't apparent to me who was telling the truth and who was making things up. This has to stop."
Meanwhile, more than 10,000 people have signed a petition urging Prime Minister David Cameron to prevent Article 50 of the Lisbon Treaty from being invoked and prevent a Brexit. On 28 June huge crowds gathered at Trafalgar Square in London for an anti-Brexit protest, including Liberal Democrat leader Tim Farron.