More than half the UK's commercial property funds market is under suspension, after Standard Life saw other investment managers follow its lead and replace their respective units on ice.
Canada Life and Columbia Threadneedle announced on Wednesday (6 July) that they would be suspending trading in their property funds following an increase in capital withdrawal demands by panicking investors.
Earlier in the day, Henderson Global Investors also succumbed to market pressure and reversed its stance of not going down the trading suspension route.
The latest moves follow market leader Standard Life's decision to suspend trading in its £2.9bn fund on Tuesday (5 July), with Aviva and M&G Investments doing likewise with their's.
Worryingly, headline valuations of funds in suspension so far suggests over half of the UK's £25bn commercial property funds market is currently inaccessible to investors.
Explaining its decision, a spokesperson for Canada Life said: "Following the 23 June vote in the UK to leave the European Union, a combination of uncertainty around the pricing of commercial property assets and the recent rise in requests to withdraw from property funds has meant we are taking the decision to immediately defer requests for withdrawals.
"Deferring requests to withdraw allows us to protect the interests of all investors in the property fund, including those who plan to remain invested for the medium-to-long term."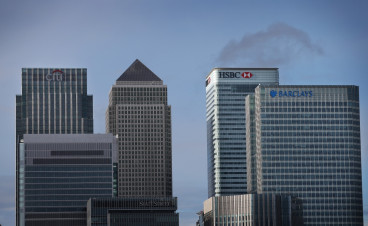 City analysts said the industry was reacting to contain a knee-jerk reaction to Brexit. Laith Khalaf, senior analyst at Hargreaves Lansdown, said: "These funds will probably remain on ice until managers raise enough cash to meet redemptions. To do that they need to sell properties, and as any property owner knows, that is not a quick or painless procedure.
He added that said funds are therefore likely to be "closed for weeks and months rather than a matter of days".
"Clearly there has been a knee-jerk reaction to Brexit in the commercial property sector, which may moderate over time. However, we feel investors in commercial property funds should not make decisions in a panic.
"Granted the Brexit vote may have the potential to negatively affect the commercial property market in the short run, but long term investors should be willing to ride out periods of weakness, particularly when there has been such a sharp decline in fund prices without much evidence of a slowdown in the underlying property market," Khalaf concluded.
The situation, while alarming, is not unique in market terms. Similar suspensions were instituted by property funds at the height of the global financial crisis in September 2008.